ESPN Star Sports to launch new channel
News
07 Mar 2013, 14:34 IST
794
New Delhi, March 7 (IANS): ESPN Star Sports will launch a new channel – Star Sports 2 – especially for the Indian sub-continent on March 11.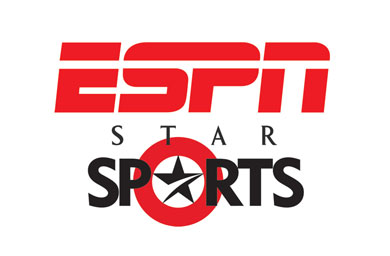 It will be the sixth channel to be launched by ESPN Star Sports in India after Star Sports, Star Cricket, Star Cricket HD, ESPN and ESPN HD. The channel will broadcast live and non-live events across various sports like cricket, football, tennis, motorsports and golf.
Speaking on the development, Sanjay Gupta, chief operating officer (COO) of Star India said: "Our vision is to expand sports viewership in the country. Star network has acquired some of the best sporting properties in every genre and is committed to taking sports broadcasting to a new level. These include broadcast rights to the BCCI national and domestic cricket for six years, broadcast rights of Spanish La Liga, Italian Serie A and English FA Cup and England international matches."
The broadcaster has launched an on-air campaign to promote the new channel.
In the first month, Star Sports 2 will cover tournaments like Premier League, Serie A and La Liga football, Nascar racing and tennis from the ATP Tour amongst others.