Football : India Vs Pakistan in AFC Challenge Cup - Qualifiers
559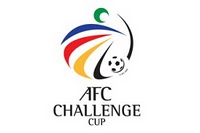 After their opening day 3-0 win against Chinese Taipei, India will be facing neighbours Pakistan tomorrow in their second Group B match of the 2012 AFC Challenge Cup qualifiers at the MBJP Stadium, Petaling Jaya in Malaysia.
In any sport an India vs Pakistan contest is an interesting match-up, but if the young Indian team can maintain their level of commitment, their game and scoring then the match against Pakistan should pave the way for qualification for the final round of the 2012 AFC Challenge Cup. Surely Pakistan can fall back on their English born players still overall as a team India is much more mature these days with the senior players showing the way and they should avoid of making the match a contest. Then a derby as we all know could go either way.
India held a training session at the University grounds in Kuala Lumpur today to prepare for the game. Coach Bob Houghton is set to field the same eleven who started against Chinese Taipei, so he would hope for a repeat of what happened yesterday.
Coach Bob Houghton is in a positive frame of mind about the next game saying, "The boys are in good spirit after winning the first game. It is always good to start with a win. The second game is equally important for us and we will need to win against Pakistan tomorrow."
And he added, "A win will virtually guarantee a place in the finals of the championship which remains high on the agenda for us. A win tomorrow will put us in a better position and there wouldn't be pressure on us in the third game as well as it will give a chance to try out some of our younger players."
Striker Sunil Chhetri, who made a successful start as India's new captain, said, "The Pakistan match is indeed important for us. We are taking it like any other match and will hope to garner three points to secure ourselves."
A Pakistan Football Federation official meanwhile told Pakistani news agency APP, "We have idea about India's strengths. They were among top 16 teams of Asia during Qatar's event last January. A big win is required for Pakistan football and the players are motivated to do that. All the boys are fit for the crucial showdown against arch rivals."
INDIA (likely Starting XI)
1-Subrata Pal; 14-Raju Eknath Gaikwad, 2-Govin Moirangthem Singh, 19-Gouramangi Moirangthem Singh, 3-Nanjangud Shivananju Manju; 23-Steven Benedic Dias, 4-Rakesh Masih, 29-Jagpreet Singh, 22-Syed Rahim Nabi; 11-Sunil Chhetri [C], 12-Jeje Lalpekhulua