Grapplers Yogeshwar Dutt and Amit Kumar books Olympics Berth
News
30 Mar 2012, 18:53 IST
973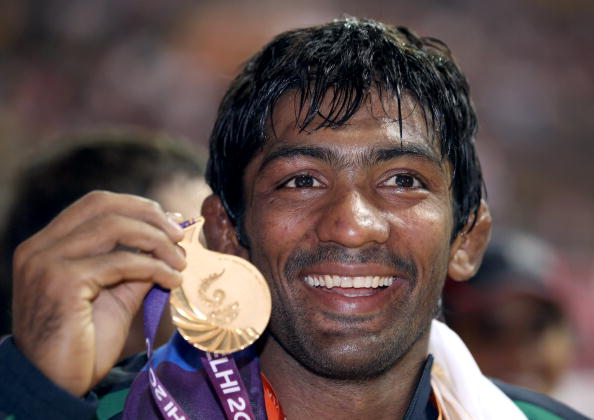 India's Yogeshwar Dutt and Amit Kumar has booked London Olympics berth by reaching the finals of Asian Qualifying Tournament held in Astana (Kazakhstan). Both of them make it in Free Style events – Yogeshwar Dutt in 60kg weight category and Amit Kumar in 55kg weight category. However there was big disappointment for Indian Team as Sushil Kumar the 2008 Beijing Olympics bronze medalist failed to qualify. Sushil lost his semifinal bout to Akzhurek Tanatarov of Kazakhstan and was thus unable to make the cut.
As per this event, only the top two in each weight category will make it to London Olympics.This is the best chance for the Indian grapplers to make the cut for the Olympics as the top wrestlers from the region will not be participating, having already qualified for the London Games.
Narsingh Yadav (74kg), Pawan Kumar (84kg), Mausam Khatri (96kg) were also part of freestyle team but lost their opening bouts. However there is still hope for Sushil and others as there are still two Olympic qualifying tournaments at Taiyuan, China (April 25) and Helsinki, Finland (May 5).
In Greco-Roman , seven Indian wrestlers will participate — Rajinder Kumar (55kg), Anil Kumar (60kg), Sunil Rana (66kg), Ravinder Khatri (74kg), Manoj Kumar (84kg), Ashok Kumar (96kg) and Rishi Pal (120 kg).
A four-member women's squad — Geeta (55kg), Anita (63kg), Neha Rathi (48 kg) and Gurusharan Preet Kaur (72kg) — is also competing in the tournament which spans from March 30th to April 1st.