How sport qualifies as a religion
How sport qualifies as a religion
Feature
07 May 2014, 15:24 IST
2.12K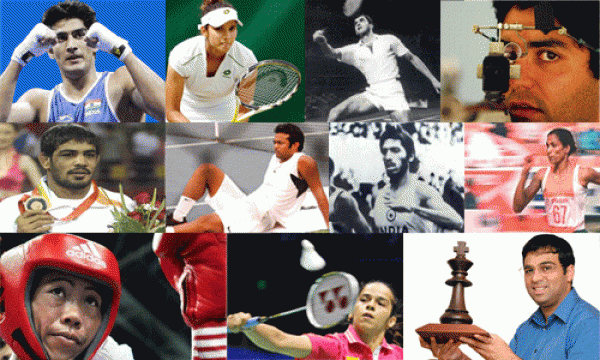 How does sport qualify as a religion?
Personally, I think religion is something that makes you a better person, be it intellectually, psychologically or physically, so that the society becomes a better place with you in it. Moreover, one of the important things that religion should do is unite people.
So now that you have an idea about my idea of religion, let me tell you how sport, though not a religion, does an excellent job of being one.
First, let us see whether sport actually has a reach like religions do; the answer undoubtedly is yes , and it may actually have a better reach than the world's largest religion, Christianity.
In 2008, 4.7 billion people tuned in to watch the Olympics at some point or the other of the one week long event, an estimate of 260 million people watched the 2006 FIFA World Cup final, while 600 million people saw some part of the game. According to The Guardian, 1 billion people watched the 2011 cricket world cup semi-final between India and Pakistan. (Stats courtesy: Wikipedia)
Well these figures are arbitrary, but still my point is made, that sport has an equally large number of followers as any religion and hence if sport has something to say, there definitely are people who are listening, and these are just stats on television viewership which completely ignores the people who just love to play the games and not exactly watch.
So now, let's see how exactly sport can help people like religion does (I am a football fan, most of my examples would be related to football).
Sport has been effective in dealing with social evils like racism, a good example being the racist act against Dani Alves, the Barcelona and Brazil right-back, who had a banana thrown at him during a game by an opposition fan. He coolly picked it up, ate it and threw it outside; this act of his was supported by footballers everywhere on Twitter. When the fan was banned for life, Dani Alves said that it was not good to answer evil with evil and asked for more lenient action against him.
Right here, from this incident, we have learnt two valuable lessons taught effectively by football – SAY NO TO RACISM (equality) and no matter how bad people are to you, you need to be the bigger man and forgive, because greatness is in forgiveness.
Dani Alves has 4.2 Million followers and Barcelona has 11.6 million followers on Twitter.
It is amusing how Spanish players, who play, link and combine so well in international matches are ready to do anything whilst constrained only by the rules of the game to get one over each other in club matches, especially in the El Clasico, the much decorated match-up between Barcelona and Real Madrid, the pioneers of club football. The Clasico is known for it's rash encounters in which the match usually does not end on good terms.
What amuses me even more is how Belgian goalkeeper Thibaut Courtois, on loan with Atletico Madrid from Chelsea FC, managed to give such an amazing display against his parent club to get Atletico through to the final of the UEFA Champions league and send Chelsea back to London.
This is very similar to how Krishna battled his own brothers in the battle of Kurukshetra.
The lesson is to not let your attachment to your opponents come in the way of fulfilling your duty; a sport in many cases teaches us that efficiently.
An important teaching of any religion is charity and upliftment of others; understanding the pain of other people whilst appreciating your own good fortune. And many footballers practice this; Portuguese winger Cristiano Ronaldo actively supports 'Aid Still Required' and 'Save the Children', working against social stigmas such as abuse, AIDS/HIV and poverty and also for children, disaster relief and education. CR's nemesis Lionel Messi is an active supporter of UNICEF and is also supporting the fight against poverty, slavery and human trafficking.
One of the most famous stories of the Bible has to be that of David versus Goliath. And needless to say, the lesson that the story teaches is taught to us by sport on numerous occasions. Just the other day, the Mumbai Indians in the Indian Premier League, having lost five consecutive matches, defeated Kings XI Punjab which had won it's first five matches. In the Barclays Premier League, Sunderland, the team at the bottom, has been rejuvenated and has put together a miraculous run of games defeating and only settling for draws against the leading teams in the league.
Watching underdogs win is not an uncommon event in football and people always relish it, it gives them hope in their own lives.
Sport has its Judas' too; players like Samir Nasri, Edinson Cavani, Alex Song all left their clubs in pursuit of money. What they got in return was their place on the bench for endless matches.
I would like to end this blog with how sport has helped me personally to get rid of sloth, the biggest sin, the sin which everyone of us is guilty of committing at one point or another in our lives.
It helps you realize that even working can be fun; yes, sport should be played for fun according to me. Of course for professionals it's a different case, but certainly when you get together with a ball and half a dozen of your friends to play footy, don't curse the fat guy for not running enough, and the thin one for falling too easily. It'll just take away the fun.
Keep Playing …