I-League Better than Major League Soccer
544
Another pleasing news for the Indian soccer fans. The International Federation of Football History and Statistics annually publishes a ranking list for competitive leagues all around the world. According to the IFFHS, India's I-league is a notch above the Major League Soccer (MLS) of the US at 87th position with 1305 points. IFFHS is an accredited body of the FIFA and is headquartered in Leipzig in Germany.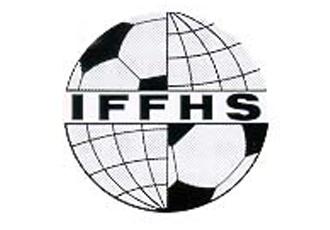 The ranking system of IFFHS is very clean as it doesn't entertain outside pressure. Each national league's strength is measured with the participation of its clubs in continental tournaments like the AFC Cup, UEFA Champions League etc. More than 120 researchers across the globe take part in this research every year.
According to their study, the best competitive league in the world is the Spanish la Liga, followed by the Brazilian Super League. Argentinean Primera División secured the 3rd position while Italy's Serie A is at 4th position. English Premier League has shown a drop in performance and so they had to be placed at no 5 in the ranking.
Meanwhile, India, after struggling to kick start a professional league as per the norms of FIFA and AFC for so many years, have finally put in place the I-League three years back. However, despite just being three years young, it is more competitive than the MLS of US. MLS ranked 88th with 1290 points have some big names like Beckham, Thierry Henry and our very own Sunil Chhetri playing.
Amongst other Asian countries, Japan's J-League and Iran's league are top notch leagues in the continent. While countries like South Korea, Qatar, Yemen and Syria are in the top 50, Chinese super league is ranked 74th while Australia's much hyped A-League is only four places above I-League, placed in the 84th spot.
In Oceania, New Zealand ranked 115 has the most competitive league while Egypt placed at 12th has the strongest league in Africa ahead of the leagues of Algeria, Nigeria, Tunisia, Libya, Angola and Morocco. In Central and Northern America, the Mexican league at No 13 is well clear off the league from Guatemala placed at 72.