"I thought I might be out for months" - Messi
News
07 Dec 2012, 17:38 IST
1.88K
To the relief of Lionel Messi fans, the Argentine has confirmed that he is feeling fine despite bruising his left knee in Wednesday's Champions League game against Benfica, but is unsure whether he will be fit for Sunday's La Liga match at Real Betis.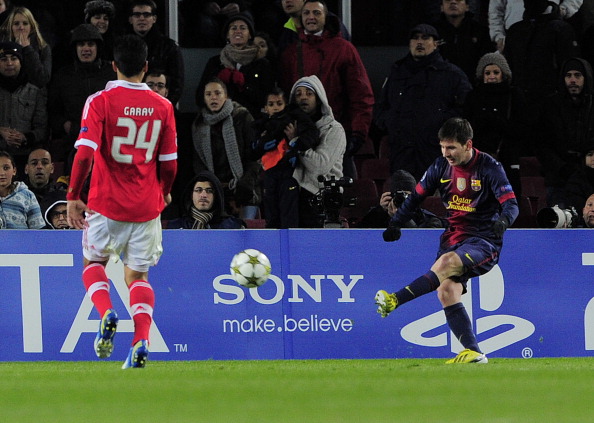 "When I felt the blow I thought the worst because of the pain, that I might be out for many months," said the 25-year-old, who came on as a substitute for the final half an hour with Barcelona already through to the last 16 as group winners.
"After the tests, and having ruled out a serious injury, I was much more relaxed," he said. "I am feeling good, fortunately it was only a blow and I am much better.
A scan ruled out anything more serious than bruising and Messi worked out in the gym on Thursday.