Indian football falling behind the rest of the world
548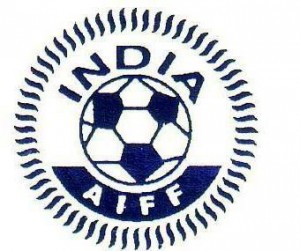 The AIFF website profiles a national team player who; "began playing at the tender age of 10″ every week.  I will be coaching 5-6 year olds this evening in London and the youngest age groups in my organisation are 3-4.  There has been a lot of introspection in the English FA as Germany and Spain are playing far better football than the English.
In England a programme has been introduced to provide coaching to as many 5-11 year old children as possible to improve their basic level of technique.  New coaching courses aimed at coaches of young players have been introduced and the basic idea is that coaching children is a specific skill, very different from coaching adults.  The emphasis is on giving the young players as many decisions to make and as many touches of the ball as possible but most of all, sessions should be fun.  This contrasts with 'young' Indian players who start far older than players do in England and players do military style drills as instructed by the all knowing coach.
I will be coaching alongside 2 UEFA B-license coaches who are not amazing players but plan their sessions so that the players learn as much as possible by having a ball at their feet and spend as little time as possible listening to instructions.  There is still a long way to go in England as it is still rare to have such highly qualified coaches working with the youngest children but it is slowly changing.
England are ranked 6th in the world, 152 places above India who are surrounded in the rankings by tiny islands I could not point out on a map.  Despite the high ranking, the English are not satisfied and have finally realised that coming up with a set of rules 150 years ago does not give them a right to win a world cup.  England are stepping up youth development to try to catch up with the Spanish, Dutch and Germans so if the teams at the top are getting better and India continues to stand still that will leave us further behind.
My message to the AIFF is simple: start earlier or get left even further behind.