Indians who have already qualified for 2016 Rio Olympics
While the next summer Olympics is still a year away and the frenzy of the games hasn't begun to make it's presence felt yet, here is something that will set the mood for the coming games. The following is a list of Indian sportspersons who, with their tremendous grit and determination, have already secured a berth for themselves in the prestigious Olympics to be held in 2016 at Rio, Brazil
Top 5 / Top 10
17 May 2015, 17:03 IST
15.49K
While the next summer Olympics is still a year away and the frenzy of the games hasn't begun to make it's presence felt yet, here is something that will set the mood for the coming games. The following is a list of Indian sportspersons who, with their tremendous grit and determination, have already secured a berth for themselves in the prestigious Olympics to be held in 2016 at Rio, Brazil. Keep reading to know more about these heroes and cheer for them.
Inderjeet Singh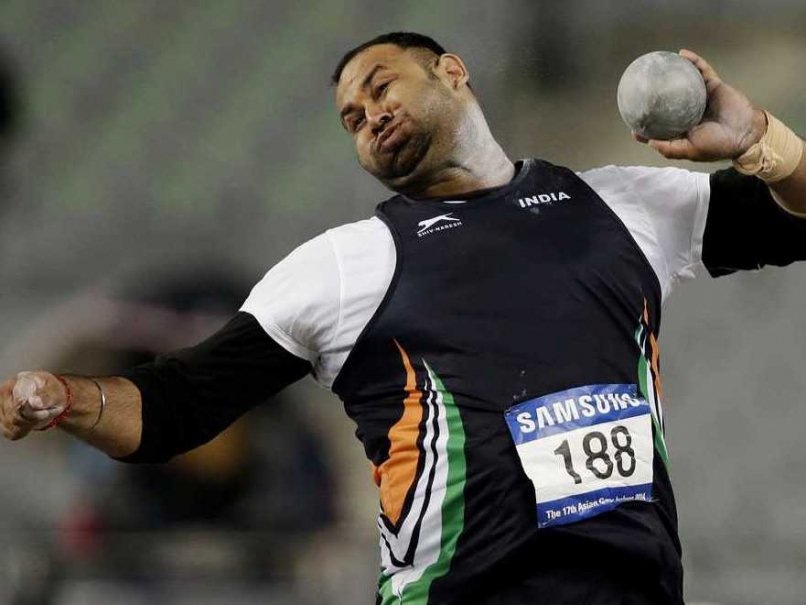 A shot putter par excellence, Inderjeet Singh has managed to reserve a spot for himself at the upcoming 2016 Rio Olympics in the shot put discipline. Hailing from Shaheed Bhagat Singh Nagar in the state of Punjab, Singh has been focussing on improving his skill in the field even in the face of tragedy. Despite his father's tragic demise in 2007, Singh continued to concentrate on bettering his performance, practicing hard, and his efforts bore fruit when he bagged the silver medal at the 2013 Summer Universiade and a bronze medal at the 2014 Asian Games. There are high expectations from Singh for Rio.
Jitu Rai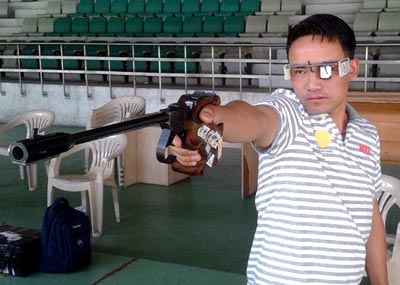 The first Indian shooter to qualify for the 2016 Rio Olympics, Jitu Rai managed to secure a berth in the coming Summer Olympics to be held at Rio, Brazil when he performed impressively and won the sliver medal at the recent 51st Shooting World Championships held in Spain, in the men's 50 m pistol event. The Lucknow lad narrowly missed out on clinching the coveted gold medal at the event with a difference of a mere 1.2 points between his and the winner's points. The 25 year old Army shooter is all set to make the country proud in Rio.
Apurvi Chandela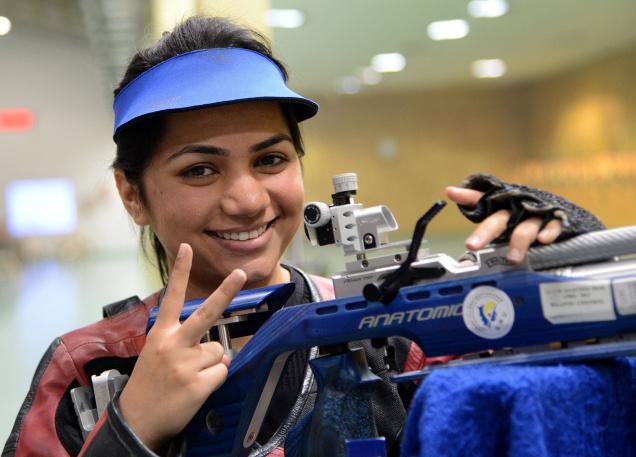 This fiesty young girl belonging to Udaipur, Rajasthan snagged a well-deserved and coveted spot in the 2016 Rio Olympics after she wowed crowds won the bronze medal at the in the 10 m air rifle event at the World Cup held in Changwon, South Korea. Chandela's recent noteworthy conquests include a prized gold medal at the 2014 Commomnwealth Games in Glasgow and she has maintained that she can perform well, possibly repeating her Commonwealth feat, even in the upcoming Summer Olympics. She is the second Indian shooter to qualify for the prestigious event after Jitu Rai. India's hopes are riding high on this talented shooter.