Inter Milan: The Greatest XI of All Time
1.55K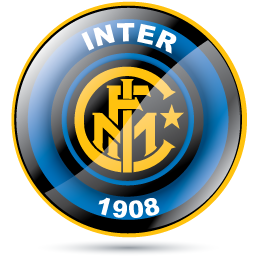 Just weeks ago, I was watching some of the old Inter matches on YouTube, which got me thinking about who would have made it into my all-time starting line up. It wasn't as easy as I thought it would be, the more I thought about it, the more number of players from the past kept popping in my head, with whom I ended up with a 8-10-6 formation.  Of course it is ridiculous and I may as well have just written a post about, all the greats of Inter's history, which would have been a tedious task.
So I decided to pose the same question to my fellow Interista. I have asked my followers on Facebook and Twitter, what their ultimate line-up would be on a 4-3-1-2 formation. I have received some great feedback from them, but certain players were on pretty much all the answers, meaning that once again I ended up with more players, than the required number for the line-up.
Inter have had its share of the greatest players to ever grace a football field, just to give you an idea of the quality involved, some of the names who didn't make the cut were Lothar Matthäus, Armando Picchi, Roberto Baggio, and Samuel Eto'o.
So who  made the "Ultimate Team"?
The players shown below, received at least twice as many votes, as the players who didn't make the cut.
So there we have it, the greatest line-up of FC Internazionale's history, and let's face it,  if we had that squad on the pitch this very season, I'd be more than confident about winning every cup that is up for grabs.  So what makes these players so special? Well carry on reading and you'll see, what each of them did or are still doing for the mighty Nerazzurri.
Walter Zenga
Zenga was born in Milan on 28th April 1960, he played for Inter's youth team in the 1977-78 season before starting his professional career in Italy's lower leagues later returning to the Nerazzurri ranks in 1982 where he secured his 1st choice spot in just his second year.  The Milanese keeper stayed with Inter for 12 years making 328 appearances.  During this time he achieved the following honors -
UEFA Goalkeeper of the year – 1990
Serie A Footballer of the year – 1987
IFFHS World's Best Goalkeeper – 1989, 1990 & 1991
Serie A Scudetto – 1988-89
Italian Super Cup – 1989
UEFA Cup – 1991 & 1994
Javier Zanetti
"Il Capitano" was born on 10th August 1973 nearBuenos Aires, Argentina and he is our current captain. He joined Inter in 1995 (which was the year I have started following Inter) and was awarded with the captain's armband in just four years. In his 16 years at our club he has made  752 appearances, scoring 21 goals. In this time he has achieved a massive list of honors and there is no sign of 'Pupi' giving up yet which in my opinion makes him one of the greatest Inter player ever.
Serie A Scudetto – 2005/06, 2006/07, 2007/08, 2008/09 & 2009/10
Coppa Italia – 2004/05, 2005/06, 2009/10 & 2010/11
Supercoppa Italiana – 2005, 2006, 2008 & 2010 (though in a couple of weeks there maybe another one too)
UEFA Champions League – 2009/10
UEFA Cup – 1997/98
FIFA Club World Cup – 2010
Personal achievements include
A place in the FIFA 100
Pallone d'Argento – 2002
FIFA Team of the year Nominee (RB) – 2009
Guiseppe Bergomi
Bergomi was born on the 22nd December 1963 in Milanand he played his entire career for the Nerazzurri from 1979 – 1999 and was another of Inter's great captains, making 758 appearances and scoring 28 goals.  He is considered by many to be one of the greatest defenders in the history of the game.  He was fondly remembered as "Lo zio" (the uncle) because of the impressive moustache he sported from his young age.
Considering the years he spent at Inter & playing for the Italian national team. his list of acheivements isn't as long as some of the other players on this list, but that doesn't mean he's any less of a player.
Serie A Scudetto – 1988/89
Coppa Italia – 1981/82
Italian Super Cup – 1989
UEFA Cup – 1990/91, 1993/94 & 1997/98
FIFA World Cup – 1982
Marco Materazzi
Marco Materazzi, ended his 10 year Inter career this summer. He was born on 19th August 1973 inLeccein a footballing family.  He has had quite a few controversial moments during his career. He has never been shy in airing his views publicly and  he was even less shy in commiting to a tackle. His unpredictable personality and  aggressive style of play, got him the nicknames 'The Matrix' & 'The Butcher' from both fans and players alike.
Achievements and Honours -
Serie A Scudetto – 2005/06, 2006/07, 2008/09 & 2009/10
Coppa Italia – 2004/05, 2005/06, 2009/10 & 2010/11
Italian Super Cup – 2005, 2006, 2008 & 2010
UEFA Champions league – 2009/10
FIFA Club World Cup – 2010
Personal achievements include
FIFA World Cup – 2006
Serie A Defender of the year – 2007
Giacinto Facchetti
Facchetti is widely considered as the greatest Inter player of all time and is also revered as God in the religion of the Nerazzurri.  The legendary captain of the 1960′s 'La Grande Inter' was born on 18th July 1942 in Born at Treviglio, in the Province of Bergamo (Lombardy),  and started his career as a forward for his local team, he was spotted by another Inter legend 'Helenio Herrera' (The great Inter Manager) and he signed him for Inter in the 1960/61 season.
Herrera convinced him to play as a full back, that proved to be a great decision, as Facchetti became one of the most effective defenders in Italian football.  Facchetti dedicated not only his career to Inter but also his life, playing for us from 1960 – 1978, making 629 appearances and scoring 75 goals,  after retiring he held various managerial positions at the club including technical director, board member, worldwide ambassador, vice president and then in 2004, he was elected as club president the position he held until his death in 2006.
Achievements and Honors -
Serie A Scudetto – 1962/63, 1964/65, 1965/66 & 1970/71
Coppa Italia – 1977/78
European Cup – Winner – 1963/64 & 1964/65
European Cup – Runner up – 1966/67 & 1971/72
Intercontinental Cup – 1964 & 1965
FIFA World Cup – Runner up – 1970
Euro 68 – Winner
FIFA 100 (125 greatest living players, as selected by Pele) – 2004
Giuseppe Meazza
Giuseppe Meazza was born in Milan on 23rd August 1910, he played for Inter between 1927 – 1940 at the beginning of his career.  He then moved around several clubs including A.C Milan & Juventus before eventually returning to Inter for the last year of his playing career.  He also worked as a player manager in 1946/47 & continued as manager for the 1947/48 season.
He once again returned to Inter as manager between 1955 – 57. Despite playing for our rivals during his career, Meazza made 365 appearances and scored 243 goals. He was widely considered as the best player of his generation (So much so that The San Siro stadium was renamed the 'Giuseppe Meazza' in his honor)  His nicknames were 'Peppino' & 'il Balilla'.  Meazza started his career as a striker but showed his skill and ability by also becoming an accomplished midfielder, playing there for more than half of his career.
He was a great leader with excellent shooting and intoxicating dribbling skills, an eye for the pass and, despite his disadvantage in height, he was exceptional in air.
Achievements and Honors -
Serie A Scudetto -1929/30, 1937/38 & 1939/40
Coppa Italia – 1939
FIFA World Cup – 1934 & 1938
Dr. Gero Cup* – 1927/1930 & 1933/1935
Esteban Cambiasso
Another one of our current players to make the squad is Esteban Matías Cambiasso, who was born on 18th August 1980 in  Buenos Aires, his nickname is "Cuchu".  He plays as a defensive midfielder and since he signed for Inter in 2004 after a two year stint at Real Madrid. He made 302 appearances and scored 38 goals.
He really is Inter's heartbeat in midfield. Cambiasso is a player who reads the game well, offers protection to the defense and thrust in attack with his probing runs and neat distribution. Which makes him widely regarded as one of the most intelligent players in Serie A.
Achievements and Honours -
UEFA Champions League – 2009/10
Serie A Scudetto – 2005/06, 2006/07, 2007/08, 2008/09 & 2009/10
Coppa Italia – 2004/05, 2005/06, 2009/10 & 2010/11
Supercoppa Italiana – 2005, 2006, 2008 & 2010
FIFA Club World Cup – 2010
Golden Pirate – 2006
Luis Suarez was born in A Coruña, Galicia, Spain on the 2nd May 1935, he played as a left or central midfielder and was known for his elegant and graceful style of play, which made him one of Spain's greatest  players ever produced, that also earned him the nickname 'El Arquitecto' (The Architect) for his perceptive passing and explosive shot making.
When he signed for Inter from Barcelona for 250 million Italian Liras(£142,000) he became the world's most expensive player at that time, he made 328 appearances for 'La Grande Inter' and scored 55 goals between 1961 – 1970.  After his playing career ended he had three stints as manager at Inter in 1975  and then in both 1992 & 1995 as a caretaker manager. He  has also coached several other Italian and Spanish teams. Suarez now works as a scout for the Nerazzurri.
Achievements and Honours -
Fairs Cup – 1958 & 1960
Serie A Scudetto – 1962/63, 1964/65 & 1965/66
European Cup – 1964 & 1965
Intercontinental Cup – 1964 & 1965
European Football Championship – 1964
European Footballer of the Year – 1960
Silver Ball – 1961 & 1964
Bronze Ball – 1965
Wesley Sneijder
Wesley Sneijder is again another of our current crop of players and is arguably the best player of our current squad and a key squad member of the treble winning 2010 'Grande Inter'.  He was born inUtrecht, Netherlands on 9th June 1984.  This summer he was continuously  linked with a move to the English champions, Manchester United. Which isn't surprising, considering he is regarded as the best in the world currently, in his position.
He's quick, strong on the ball, can play with both feet and has excellent passing ability as well as being a dead-ball specialist.  He signed for Inter from Real Madrid for a bargain price of £15 million making an instant impact on his debut as the Nerazzurri number 10 in the Milan Derby that saw Inter thrash rivals AC Milan 4-0.  He has made 80 appearances for us and scored 15 goals and like most Interista I hope that he plays many more games for us.
Out of all the players on this list Wesley has been at Inter for the shortest time but has made a big difference. No matter what happens this summer he will always be counted as an Inter legend.
Achievements and Honors
Serie A Scudetto – 2009/10
Coppa Italia – 2009/10 & 2010/11
Supercaoppa Italiana – 2009/10
UEFA Champions League – 2009/10
FIFA Club World Cup – 2010
2010 FIFA World Cup – Runner up
2010 UEFA Champions League Final – Fans Man of the Match
FIFA World Cup All Star Team
FIFA World Cup Silver Ball
FIFA World Cup Bronze Shoe
UEFA Club Midfielder of the Year – 2010
FIFA FIFPro World XI – 2010
UEFA Team of the Year – 2010
Alessandro Mazzola
Alessandro ('Sandro') Mazzola was born in Turin on 8th November 1942, and was another key player in the 60′s for 'Grande Inter' and he is another player who spent his entire career, with the Nerazzurri, a career that ran for 17 seasons from 1960 -1977 in which he played in the right midfield and sometimes as a forward. In this period, he made 417 appearances and scored 116 goals.  He was blessed with great creativity, pin point passing ability, excellent close ball control and also a fantastic shot selection. He is presently working as a football analyst and commentator on Italian channel RAI.
Achievements and Honors -
Serie A Scudetto – 1962/63, 1964/65, 1965/66 & 1970/71
European Cup – 1963/64 & 1964/65
Intercontinental Cup – 1964 & 1965
European Championship – 1968
Serie A Top Scorer – 1964/65
Ronaldo Luís Nazário de Lima
Last but by no means the least, Ronaldo  is probably the most controversial among all those selected on this list. Ronaldo was born in Riode Janeiro, Brazil on the 18th September 1976 and was given the nickname "Il fenomeno" (The Phenomenon) as he was blessed with an amazing talent and scored an unbelievable amount of goals in his career.  Ronaldo joined Inter from Barcelona in 1997 for what was then the world record fee of £19 Million.  During his time at Inter he made 99 appearances and scored a fantastic 59 goals, but it was during his time with the Nerazzurri, when he suffered from a major injury in a match againstLecceon 21st November 1999.
He ruptured the tendon in his knee, that required surgery. Which would sadly, turn out to be the beginning of the end, for his time at Inter.  On the 12th April 2000 he made his comeback in the Coppa Italia final against Lazio but he only lasted 7 minutes before his knee gave way, it took two operations and months of rehabilitation to recover. He then spent the next two years making brief appearances but still proved his incredible talent, by helpingBrazilwin their fifth title at the 2002 World Cup and winning world player of the year for the 3rd time.
He moved to Real Madrid after the World Cup, which left many Interista, myself included,  fuming after all the help we gave him to recover from his numerous injuries, all the faith we put in him and all the money the club had invested in him, he still left us and sold himself out to the 'Galacticos'.  But unlike many of my fellow Interista I have come to forgive him.  The truth is we should celebrate the fact that he is the greatest striker to have ever played for our club and no matter what you feel about him you cannot deny his huge contribution to Inter. Out of a total of 624 appearances he scored an amazing 420 goals.
Achievements & Honors
UEFA Cup: 1998
Intercontinental Cup: 2002
FIFA World Cup: 1994, 2002
Copa América: 1997, 1999
FIFA Confederations Cup: 1997
FIFA World Player of the Year: 1996, 1997, 2002
Ballon D'or: 1997, 2002
World Soccer Magazine World Player of The Year: 1996,1997.2002
Onze d'Or: 1997, 2002
FIFA World Cup Silver Ball: 2002
FIFA 100
So there you have it that is the Ultimate Inter Line-up of all time, if any of the players you chose didn't appear then don't blame me it just means that these players received more votes, and if you think that the other players should have been on here and you didn't vote, well there's only one person you can blame for that.  I have to admit there were a couple of surprises for me in the results but I have to agree these are some unbelievably fantastic players.
*It was an international football competition held by  national teams from Central Europe between 1927 and 1960. There were competitions for professional and amateur teams. Participating nations were Austria, Czechoslovakia, Hungary,Italy, Switzerland and Yugoslavia. Played as a league on a home and away basis, it was contested six times and each single tournament usually took more than two years to complete. The last two tournaments lasted five years. It was discontinued in 1960, when the European Football Championship started.
Edited by theblcksheep