Pune FC holds a special place in my heart:Arata Izumi
1.94K //
08 Feb 2011, 16:37 IST
"After a tough training session, I would eat a small meal a day and then be sleepless over where was I headed. All I did was to stare at the ball and visualize all I went through to live my dream, my dream to play national league football. I wished myself luck and told myself, I WILL! And I did."
"Today, I still sit and stare at the ball, visualize myself playing in Indian colours.
I wish myself luck and tell myself, I WILL!! And I will."
This is how Japan born Pune FC player ARATA IZUMI draws his inspiration.
Beginning his Journey from the Land of Rising Sun and landing up in India, Neelkanth (His Indian name) after marrying Shweta, cemented his Indian connection and express his desire to don the Indian Jersey someday. With this though, he took some time off from his busy schedule to chat with Babua Biswas.
Excerpts: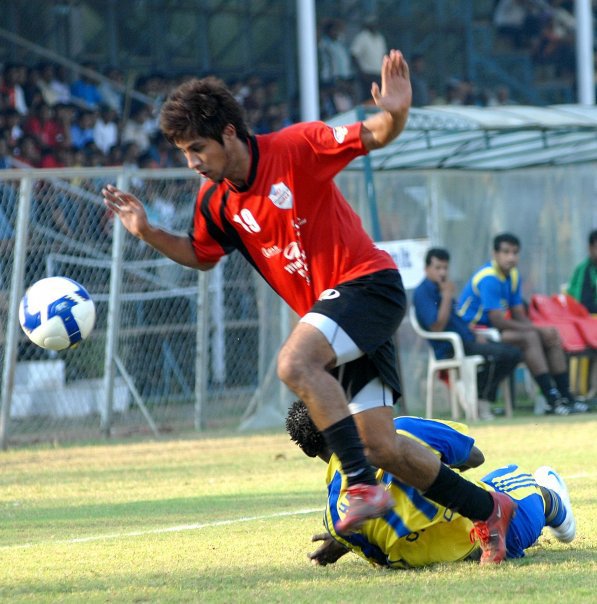 BABUA BISWAS (BB): First and foremost, Arata, I would like to thank you for sparing your valuable time to speak to us.
Arata Izumi: It's my pleasure to speak to you too.
BB: Very little about your childhood and family is known to us. Could you elaborate a bit?
Arata Izumi: Born and bought up in Japan, I had never kicked a football till 9 years of age. It was first love with football at the age of 9 on a casual occasion to accompany my brother for his practice.
Since then, I literally ate slept and drank football. Left my secure job with Mitsubishi motors' to follow my dream of playing international football and I did, Singapore 2005 and Japan 2006.
The most difficult part was to leave my secure environment for an offer to play in India in 2006. Born to a Japanese mother and an Indian father, I think I was instinctively driven to the mystical land, India.
BB: Your Dad is an Indian from Gujarat but your name doesn't reflect so. What's the reason behind it?
Arata Izumi: There's no specific reason to it but I prefer putting my Mom`s name as she is the reason for what I am today in life. I do have an Indian name too, Neelkanth Khambholja.
BB: I guess you have families from your father side here in India. Where are they and who are they?
Arata Izumi: I do and they are in Mumbai but I don't like to discuss that part of my personal life.
BB: Could you tell us who or what inspire you to take up football as a career?
Arata Izumi: It was my brother who inspired me to take up football.
BB: You have played for many clubs in Japan, in Singapore and in India. So you would be the best person to explain the difference in terms of Infrastructure, facilities and professionalism among the three countries?
Arata Izumi: It's very hard to explain the differences in short. In countries like Japan footballers understand the game very well. They are educated about the game right from their grass root level training which I think is the biggest factor lacking in India. Facilities and Infrastructure are far developed in Japan and Singapore compared to India.
BB: Playing for which club did you enjoy the most?
Arata Izumi: Pune FC is the sixth club I am playing for after playing in Japanese Club, Singapore Club and here at East Bengal, Mahindra United. I have enjoyed playing in all the clubs but Pune FC holds a special place in my heart.
BB: When every Indian footballer dreams to play for a J-league club, what made you took a reverse decision?
Arata Izumi: I found playing abroad for me was more interesting especially after playing in Singapore.
BB: You had expressed your desire to play for India. Are you in the process of completing all the required formalities before you can represent India?
Arata Izumi: I am in the process of putting together all my documents which are required for change of citizenship but it will take little time.
BB: What made you thought about representing India?
Arata Izumi: Playing for a national team is a big honour for any sports person. I had an Indian connection which became stronger after I married an Indian which was also a big reason for me to wish to play for the Indian national team.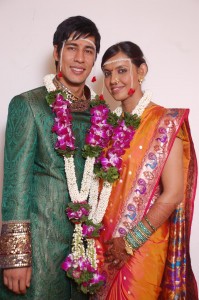 BB: Have you communicated your desire to AIFF and what was their response?
Arata Izumi: I haven't communicated anything to them personally but I hope my message has reached AIFF. I am hoping for a positive reply from their side.
BB: Michael Chopra had also expressed his desire to represent India after his chance of representing England died down. Did you also take this decision as your contemporaries in the Japanese team are far ahead and your chance of getting a call for National duty is frail?
Arata Izumi: I can't answer as to what happen to Michael Chopra, but as for me your statement is true to an extent. Yes, I have a slim chance of getting a call for national duty in Japan. But that was not the sole reason as to why I want to represent India. I am born to an Indian father and married to an Indian woman who resurrects my Indian origin to an extent. Having stayed here for over 3 years, the love, respect and support, Indian fans have showered on me, helped me decide to let go of my Japanese passport to be an Indian citizen.
BB: Do you think Players of Indian Origin (PIO) like you and Michael Chopra joining the Indian team will boost the team's performance?
Arata Izumi: Yes it will make a big difference if AIFF does that. I hope they take quick steps to find such PIOs around the world who can make a positive difference in the Indian team.
BB: Spending most of your childhood in Japan, did you ever considered playing for Japan before making a move to India?
Arata Izumi: Yes I did considered playing for Japan but I knew it will be very tough.
BB: Who or what has been the greatest influence of your life?
Arata Izumi: My Mom, my Brother, my Aunts and my Grandmother.
BB: You married an Indian lady, is thinking of representing India, so are you planning to shift your base permanently to India?
Arata Izumi: Yes once my chance of citizenship process gets completed I will be in India most of the time.
BB: What do you intent to do after your playing career is over?
Arata Izumi: There are many things in my mind but I don't know how far I can go. One of the prospects is to become a coach, as that will keep me connected to football.
BB: Thanks a lot for speaking to us. Good Luck in your endeavor. We all look forward to you donning the Indian jersey soon.
Arata Izumi: I hope the day comes soon and Thank You very much to you too.