IPL: Through the eyes of the Aam Aadmi
Editor's Pick
21 Jul 2011, 14:41 IST
570
"That's another DLF maximum", "It's a CITI moment of success for the fielding side", "What a Karbonn Kamal Katch!!" Doesn't all this sound familiar to you? I am sure it would, if you have seen even a single match of the IPL T20 – Season 4. For those who haven't heard about it, let me throw some light on it. It's the way a commentator in IPL defines Sixes, Fours or Wickets, Catches respectively!!
I wonder if he can take a leaf out of Ranbir Kapoor's book and keep things simple by calling it just a SIX!! 'Money Matters' is what comes to my mind. If this one of the many Above-The-Line strategies to attract new sponsors by branding the runs scored or the wickets fallen; then Run-Out should be called Cadbury's Perk run-out and Free Hits be called Mortein Free Hit!! I hope people in the managing committee start pitching for these in the next season of IPL.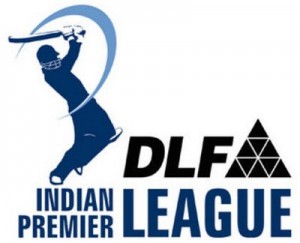 IPL is actually all about small grounds, some fast paced cricketing action, glamour, the pomp and the show, cheer gals, not to forget Lalit Modi, the master-mind behind scripting this T20 format of cricket into such a huge success. Although, the more you move up the corporate ladder, the more attention you receive. It is very important to handle success carefully. Heard someone saying, "The more fame and power one possesses, one's heart should blossom with the flower of humility" Isn't it being too idealistic or is it really possible with some conscious efforts?
After more than two decades of relentless efforts, India has won the ICC Cricket World Cup, in April 2011. Although IPL 4 has scored the highest TRP for the opening match between CSK and KKR among all the seasons of this format, its overall viewership compared to the previous 3 seasons has dropped from an average of 4.81 for the first three seasons to 3.26 for the latest season 4.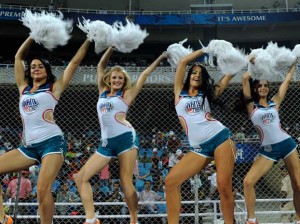 Has there been an overdose of cricket? What can possibly be the logic behind this? Where Logic ends, Magic begins!! Perhaps, some of the franchisees tried to blend the Cheer gals with the local flavor which turned them to have been Sheer gals. Did the skin show of these c(s)heer gals ever attract the crowd??
If somebody is hearing this, then please arrange for 'Cheer-gals' because this might also be a new foray into their branding. But please increase the SCR (Skin Coverage Ratio) of their, what they call, 'uniforms', so that brands can portray more ads on them. Let me throw light on some of the striking features of the players' attire. They have a Kit Kat sticker on the side of their helmet; Moov imprinted below the name of their team on the front side, MasterCard on their side sleeves and XXX written behind their jerseys. God knows what this XXX means!! But, you are pretty smart to figure this out soon.
Let's bring some glamour into branding. Mr. SRK should have given the KKR team, costumes similar to the one he has made for himself in his upcoming movie Ra.One. His film could get even better promotions rather than showing its trailer during the world cup semi final. Just imagine all the KKR players in Ra.One uniform having all those super powers to play, his team would be invincible. Apart from the uniform, they should be sent to some stress management classes by SRK, himself doing tel maalish and some lassi to savor on.
I guess we should just let the players do their job and leave the rest for the advertisers. Finally, who cares about the TRPs when it comes to minting money or spending three hours for some kick-ass (Cric) entertainment?? All we can do is just hope that next season has something better to offer else the charm in IPL would fade away.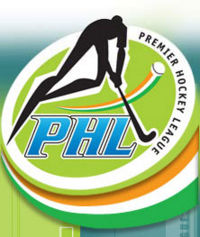 BTW, how many of us remember that half a decade ago, we had the PHL (Premier Hockey League) which has now been defunct. Why didn't we promote PHL like the IPL in spite of Hockey being our national sport? Is it time to name Cricket as our National sport?? A thought to ponder upon, but right now, It's time for me to go watch Chris Gayle hit his DLF maximums and get some CITI moment of success for his team!!