It's Snow Joke in the United Kingdom
730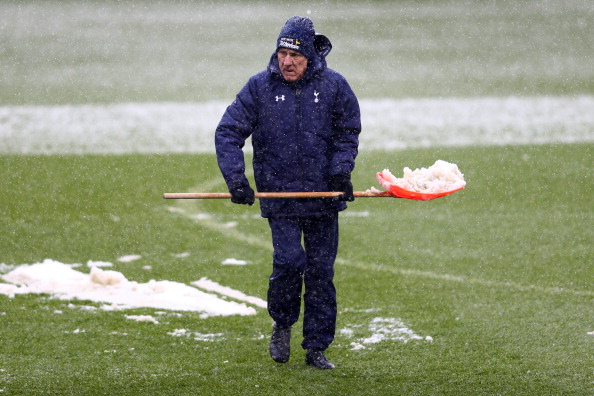 The UK is struggling through their snowiest March in over fifty years, and as it shows no sign of stopping this weekend, it looks set to cause havoc with the week's sporting fixtures.
Northern Ireland's World Cup qualifier with Russia has had to be delayed from a Friday night kickoff until 3 pm on Saturday in one of the most high profile postponements thus far. The news is likely to effect Russia's team selection in their flagship friendly against Brazil on Monday, as they face the prospect of two games in three days.
Whilst the majority of Premier League grounds are well-equipped with under soil heating and the resources to thaw their pitches out, the adverse weather looks set to run riot with the country's lower leagues, with Bradford City the first club to cancel their match as early as Friday morning. The Rugby League fixture between Wakefield Warriors and Leeds Rhinos has been postponed, with matches at Warrington and St Helens also under serious threat.
One sport that will take a significant financial hit is rugby union. Usually, the week following Europe's major international tournament, the Six Nations, is a bumper opportunity for clubs to welcome sell-out crowds through their doors, but frozen conditions may well put an end to the season's most profitable round of fixtures. There is not the same level of resources for Premiership rugby clubs as in football's Premier League, and it is expected that most of the games, especially in the north of England, will be postponed. All matches in Scotland and most in Ireland have already fallen.
Similarly, following the Cheltenham festival, horse racing should be celebrating a lucrative weekend. Race meets at Kelso and Bangor have been cancelled, with Doncaster likely to hit the buffers tomorrow morning.
One sport that should certainly not be effected by snow is cricket, but that is just not the case this year. Pre-season started today for Middlesex and Somerset, who were due to play a four-day friendly at Taunton. Not so. All they practised was their cards and quiz skills as they watched sleet fall from the snowy sky. They will try again tomorrow, but as the slushy weather melts, expect a wash out. The county championship season is due to start in just over two weeks, and many believe even that will come under threat by some of the most unusual weather in decades.
For sports fans hoping to settle down to a full weekend of stats and scorelines, they might just have to sit tight and wait out the cold with a good book. The weather in the UK at the moment is snow joke.