Kazan gears up for World University Games
News
06 Jul 2013, 17:51 IST
929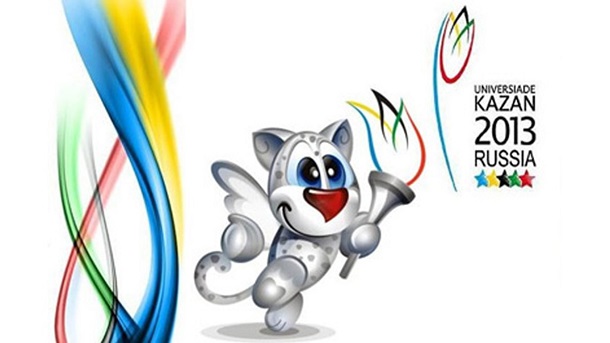 Kazan - The 2013 Kazan Universiade is on its final countdown with the opening ceremony to be held today evening as the Volga river city hosts its first international multi-sport event in 20 years.
President of the International University Sports Federation Claude-Louis Gallien spoke highly of preparations of the upcoming University Games, saying Russia has spent a vast sum of money and allocated tremendous resources and manpower on the Universiade.
Gallien pointed out that preparations for the Games have cost $4.5 billion. What's more, during the process, 20,000 volunteers from Russian and the word and 5,000 temporary staff have been trained for the event.
"Thanks to the preparations, Kazan has changed, becoming a more beautiful and comfortable city," he said, adding that the Universiade will not only become a platform for promoting positive image of Russia, but will also stimulate the development of the international university sports.
The preparatory work for the games kicked off when Kazan won the bid to host the Games in 2008. During the five years, Kazan has built 36 new sports venues, refurbished some 20 venues, and also built a new airport, the Universiade Village and transportation infrastructure in accordance with international requirements.
"It was an enormous work and has been fully completed," said Oleg Matitsyn, vice-president of the Kazan Universiade Organising Committee.
By receiving over 13,500 athletes and team staff from more than 160 countries and regions, the Kazan Games will become a special one in the Universiade history with record participants.
The 2013 Universiade will also break the record of events, as it features 351 events of 27 sports. Besides the traditional sports in Olympic program, the games will also include sambo, belt wrestling and chess.
According to the organising committee, more than 1,000 journalists worldwide will cover the Games.
The 27th Universiade is slated for July 6-17. Under the motto "U are the world," the young athletes are also ready to show their passion and enthusiasm at the gala.