Leh Leh Sports - Making Delhi play
2.04K //
11 Oct 2012, 18:49 IST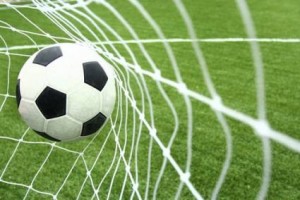 With a rapid increasing base of population that is counted in the section called youth, India's this particular segment is on a rise. And this rise is not only figurative, but also in the country's progress. You can see entrepreneurs running this nation with all new ideas; ideas which were always there, waiting to be grabbed and be worked upon – the difference is that the opportunists grabbed those moments while others followed and praised them for their stupendous work.
One of the ideas, or startups I should say, I encountered was this wonderful venture – Leh Leh Sports. Started by Siddharth Pandey, Jai Bankoti and their friends, slowly and slowly, after a tough year, they have made huge reputation in Delhi. What do they do? Well, no rocket science. They make people play.
I stumbled on their Facebook page through Arsenal Supporters Club Delhi page and then I realized this is what I was looking for. These people do a very fantastic job. All those working horses from Monday to Friday (or Saturday, as in my case), come and move their legs to win a game of football, cricket or basketball as per their interests.
When I saw their page, I was surprised. I called these guys and was told to come on Sunday. What better? Spending Sunday doing nothing is the toughest thing to do. In excitement, I reached way before time on the first day and was happy like a kid when I reach there.
Lush green ground, footballs all around – what more could I have asked for? I kicked a few balls and smiled to myself. I am an average football player by every standard but it was so exciting, in a ground after some 2 years and that too not in my home town with my people.
Moving to Delhi four months ago, I never thought I will be playing football here. But today, it is happening. And apart from football, you get to meet new people from various backgrounds. For me, every single guy was a stranger and a potential friend with a very common interest – football. What more reasons you need to make them your friend?
And it was there, I wore my Arsenal tee. I wrote about what feelings I encountered when I got my Arsenal jersey on this very portal. For me, wearing this jersey for the first time on a football ground made me a bit emotional. The Gooner blood rushed through the veins. And I felt I am playing for the Arsenal Football Club at the Emirates and ……..ok I will stop here.
Leh Leh Sports have been a magnificent find for me and though their ground is a bit far away from where I live, I love being a part of their football league. Just to make it sound more professional and rocking, after my performances in the first season as a free agent, this season I have been asked to play for a team. Sounds cool, huh! Jokes apart, I am looking forward to this Sunday.
Well, for all the good work they have been doing, they are charging Rs. 350 per person for every Sunday. If that sounds too costly, try watching 'Joker' or 'Desi Boyz' with your girl at PVR with some pop corns and drinks. I am sure, your theories and opinions will change after one show.
For Leh Leh Sports, they have done a tremendous job. I am sure many startups of this kind are already underway in metro cities; let's take them to the whole of India. Then only we will see this nation as a sporting nation rather than a cricketing nation.
This is not a promotional post. If you are reading it, I am grateful to the editors of Sportskeeda to publish it.
And if you want to know the logic behind the name of this venture, see here.