Missed Chance And Smokescreens
1.00K
It is such a shame that India's very own sport of kabaddi would not get any exposure during the New Delhi Commonwealth Games.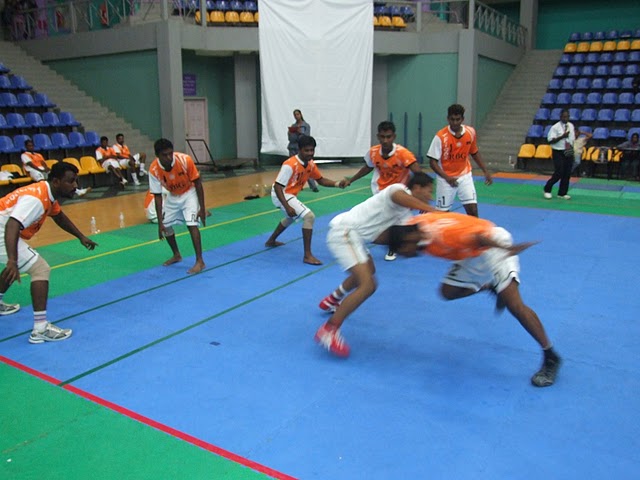 Kabaddi has not been included at the Games, not even as a demonstration sport.
Imagine the profile that kabaddi would have received had it been given the chance to showcase itself at the Commonwealth Games.
While very little was done for its inclusion at the Games, the Amateur Kabaddi Federation of India (AKFI) seems to be portraying a completely different picture.
Earlier last month, they had requested the Pakistan Kabaddi Federation to postpone the Asian Kabaddi Championships scheduled in Islamabad in September using the Commonwealth Games as an excuse.
They had claimed that India were unable to participate at the Asian Championships because of the team's involvement at the Commonwealth Games.
It remains to be seen exactly what the Indian kabaddi team's involvement at the Commonwealth Games would be.
The fact is that the Commonwealth Games Federation had already rejected kabaddi as a demonstration sports long ago.
What is the purpose of this misleading statement from the AKFI?
Has it got anything to do with the Indian team's failure to participate at the International Women's Kabaddi Championships in Italy in July after having also confirmed their participation?
News in the grapevine is that the Indian teams did not get the necessary approval from the Sports Ministry.
But more importantly, why drag the Commonwealth Games into the team's non participation at the international championships?
It is such a disappointment, as it is, that kabaddi has not been included in the Commonwealth Games roster.
At the inaugural Afro Asian Games in Hyderabad in 2003, kabaddi was included as a demonstration sport. But, it turned out to be a farce with a couple of local clubs playing each other.
Compare this to what China did in promoting their own traditional sport of Wushu at the Beijing Olympics two years ago.
They invited 128 athletes from 48 countries (from Asia, Europe, Africa, Americas and Oceania) to participate in the demonstration of Wushu at the Beijing Olympics.
What a missed opportunity has this turned out for kabaddi to step up into the mainstream.