Modern day ethics in sports
Feature
20 Jul 2013, 05:06 IST
1.09K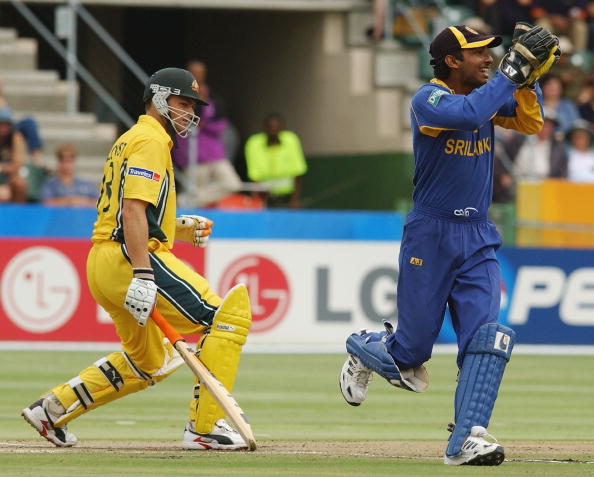 Ethics, a beautiful six-letter word, has lost its value in the changing world.The word has a far deeper relationship with sport than we fans realise. The more convenient word that describes this relation is "Sportsmanship", quite a rarity in the modern sporting world!
Paolo Di Canio stopping play against, whilst he had an open goal to score into, to allow the opposite goalkeeper who was down injured could be treated.
Adam Gilchrist walked off after he had nicked the ball behind in the 2003 World Cup Semi-Final against Sri Lanka, after umpire Rudi Kortzen had wrongly declared him 'not out'.
It is quite staggering how rare such gestures are! Though considered to be"Sportsmanlike", ironically, such gestures are awfully rare in the sporting world. The role of ethics in sports is often overlooked and under-rated. Great champions like Vishy Anand, Sachin Tendulkar, Roger Federer, Rafael Nadal, Bradley Wiggins, Paolo Maldini, Paul Scholes, Michael Jordan, Frank Lampard and many more are known for the honour, discipline and humility that they conduct themselves with on and off their respective turf.
They carry an aura of a great champion. If it weren't for their honour and humility, they might not have been as big success stories as they are today. It is due to their ethical approach to their respective disciplines that allows them to do so very well.
We often hear about match-fixing sagas in cricket, referees participating in fixing football matches, or the very recent spot-fixing sagas and athletes using performance-enhancing drugs for favourable results. All these are crimes to the Sport and also by law. These mindless acts are never forgotten as the fans feel cheated, betrayed and distraught. They are branded as unethical or savage and rightfully so.
There are other incidents that are often overlooked as accidents such as diving or faking an injury in football to deceive the referee, claiming a catch that was dropped or bounced in cricket, intentionally injuring the batter in Baseball, scoring a goal with the hand or with foul play in football or Sledging.
Such acts, I believe, are also criminal. Not by law, but, they are criminal to the sport. Such so called "small" acts denote the unethical nature of the athlete. It shows that athlete's willingness to do anything, ethical or unethical, to win. And such a mentality could then result into the person being possessed by his obsession of winning, which, in turn, might lead to him/her to take extreme measures to achieve eternal glory, but on the contrary, might result in eternal shame.
A perfect example of an athlete that fits the above description is Lance Armstrong. Lance Armstrong was an inspiration to a lot of people (not just up and coming athletes or cyclists); he was a global icon. His story was a legend until recently he was charged of doping and was stripped off of all of his 7 Tour de France titles (Yellow Jerseys).
A global icon was proven to be nothing but a cunning fraud. His greed to win led him nowhere but rock-bottom. He not only ruined his life but also ruined the reputation of the sport. A very sad fact about the endurance sport of cycling is that all the apparent Tour de France winners of the 21st century have been charged of doping, with the exception of Carlos Sastre, Cadel Evans and Bradley Wiggins. There's a lesson to be learnt here!
In today's sporting world, diving/simulation in football is the only issue that stands out as the sport has not yet accepted the use of correctional technologies. It's an issue that needs addressing, but people just accept it as part and parcel of the game. Whereas, in my personal opinion, diving is simply hurting the beautiful game of football.
It hurts a lot of people (fans and players) other than the one who is actually acting hurt. Many global icons have been seen on live television diving here and there. It sends a wrong message to the young masses that admire the athletes, the message being, 'Fame and glory triumphs honour and humility'. Is it really so? If a player is so good, why would he feel the the need to dive and deceive the referee? If he's so good, isn't his ability potent enough to defeat his opposition?
Diving doesn't only hurt the players playing the game in the right spirit, but it also hurts the referees officiating the game. Imagine the dilemma that referees face week in, week out thinking twice before making a decision on whether a player dived or if the player was fouled. And in this cruel world, if the decision made is wrong, the referees are scrutinized whereas the player who dived is unmoved. It is an issue which need addressing quickly.
To conclude, just imagine how drastically the sporting world would change if, especially coaches, along with athletes and fans all around the world would lay as much emphasis on ethics as they do on technical abilities!