In the world of squash, a nation often associated with cricket and field hockey has been quietly carving out its niche in the racquet sport landscape.
Leading this charge is Saurav Ghosal, a remarkable athlete whose journey from the busy streets of Kolkata to the hallowed squash courts of the world has not only put India on the global squash map but has also spurred a passion for the sport across the subcontinent.
In June 2023, when India hosted the Squash World Cup, the stands brimmed with passionate fans, underlining the nation's fervor for squash and its competence in organizing global events.
India's ascent as a formidable presence in squash has been fueled by infrastructure, coaching programs, corporate partnerships, and the inspirational achievements of players such as Saurav Ghosal.
In an exclusive interview with Sportkeeda, we had the privilege of delving deep into the extraordinary journey of squash superstar Saurav Ghosal. With a career that has spanned over two decades, Ghosal's insights and experiences offer a unique perspective on the sport's evolution and the remarkable challenges he has conquered along the way.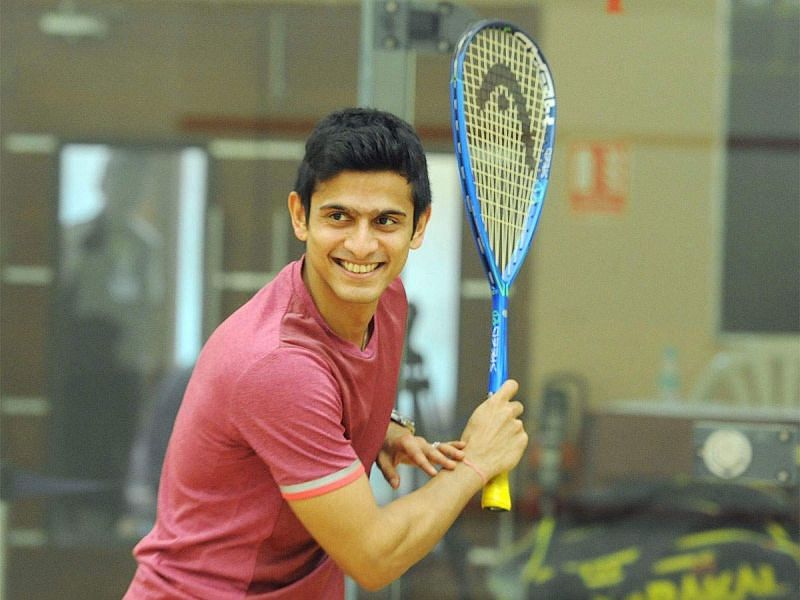 Saurav Ghosal's journey into squash began at the tender age of seven when his family relocated from Chennai to Calcutta. In his early years, he was an avid badminton player at the Madras Cricket Club, but the move limited his access to badminton courts. However, a familiar connection with squash through his father kindled his interest in the sport. Ghosal candidly shared:
"I started doing cricket and squash pretty seriously. My dad used to play squash, so that was the connection."
As a teenager, he found himself excelling in both squash and cricket, but the balancing act became increasingly challenging. He reminisced:
"It was getting very difficult to kind of do two sports and academics. So, I had to kind of choose one sport, and just so happened that I was just enjoying squash more at the time."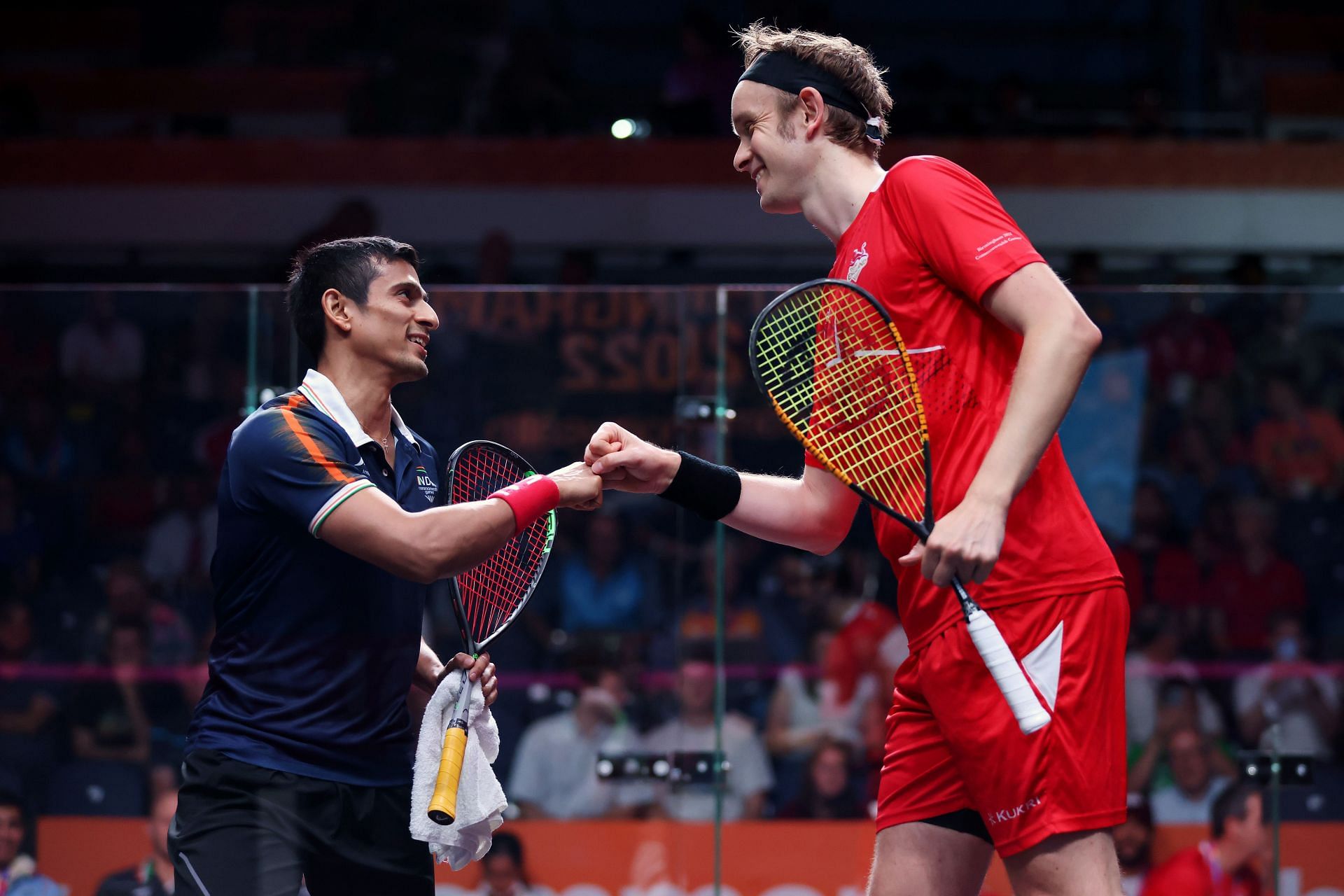 Over the past two decades, Saurav Ghosal has achieved numerous milestones that have not only shaped his career but have also left an indelible mark on Indian squash. When asked about pivotal moments, he reflected, "It's difficult to pinpoint one moment." However, he highlighted a few key milestones, and said:
"The first one was becoming the junior national champion, winning my first junior national under 17 when I was 15 years old. I made three finals before, but I never won. I think winning that gave me a lot of confidence.
"I think winning the British Junior Open in 2004 to become World Junior number one emphasized in my head that I was good enough at the world level to really win."
He further added:
"The first Asian Games bronze medal in 2006 in Doha is an important one for me personally, but also for Indian squash because that was the first medal that we'd ever won in, you know, Eastern Games or Commonwealth Games kind of level of event."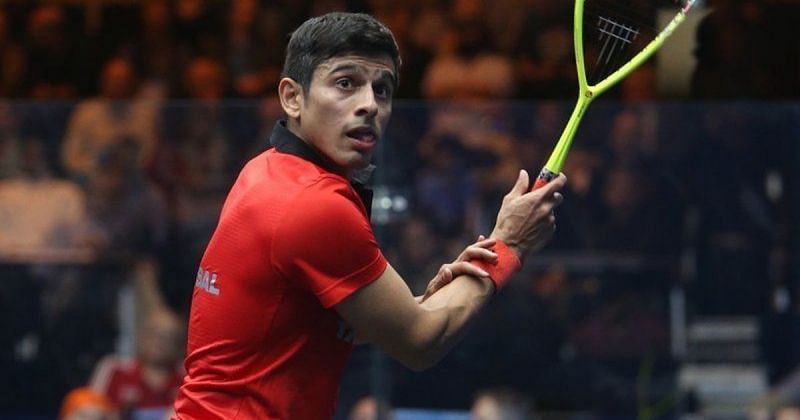 As Saurav delves into his remarkable career, he highlights the fierce competition he faced in prestigious tournaments such as PSA challenges and the Asian Games. He reminisces about a particularly challenging match that pushed him to his limits, saying:
"I think the 2014 Asian Games was a big one. I ended up losing the individual final three-two after being two-love up and ten-nine match ball to Abdullah Al Muzayen of Kuwait.
"I think both of us played really well on the day, and it's one of those days when probably neither of us deserved to lose. But in sport, you have to lose. Someone has to win; someone has to lose."
Overcoming such a heartbreaking defeat was a test of character for Ghosal. He reveals:
"That was hard, but then the next week I was able to pick myself up and get back up there for the team event."
The resilience displayed in the face of adversity marked his mental fortitude and dedication to the sport. Continuing the narrative of the 2014 Asian Games, Saurav fondly remembers the team event where he faced yet another demanding challenge. He recounts,
"In the final, when we played against Malaysia, and I played against Ong Beng Hee. I was two-one up, and I had a match ball in the fourth, but I lost that. Then to come back again in the fifth and win that 11-9... I mean, I was running on fumes at that point in time."
These moments exemplify the essence of sports, where the will to win, for oneself and for the team, can drive athletes to achieve the extraordinary. It just paints a vivid picture of the sheer determination required to secure victory. He adds,
"I remember, I think it was purely like adrenaline and emotion, for the team and for all the players on the team that meant so much to me. That kind of spurred me on. I think those 10 days, 2 weeks, I think put together, it'll be very emotional and very difficult in different ways, but also beautiful memories in different ways."
---
"Don't be myopic in your thinking, train strategically and set your goals for global success": Saurav Ghoshal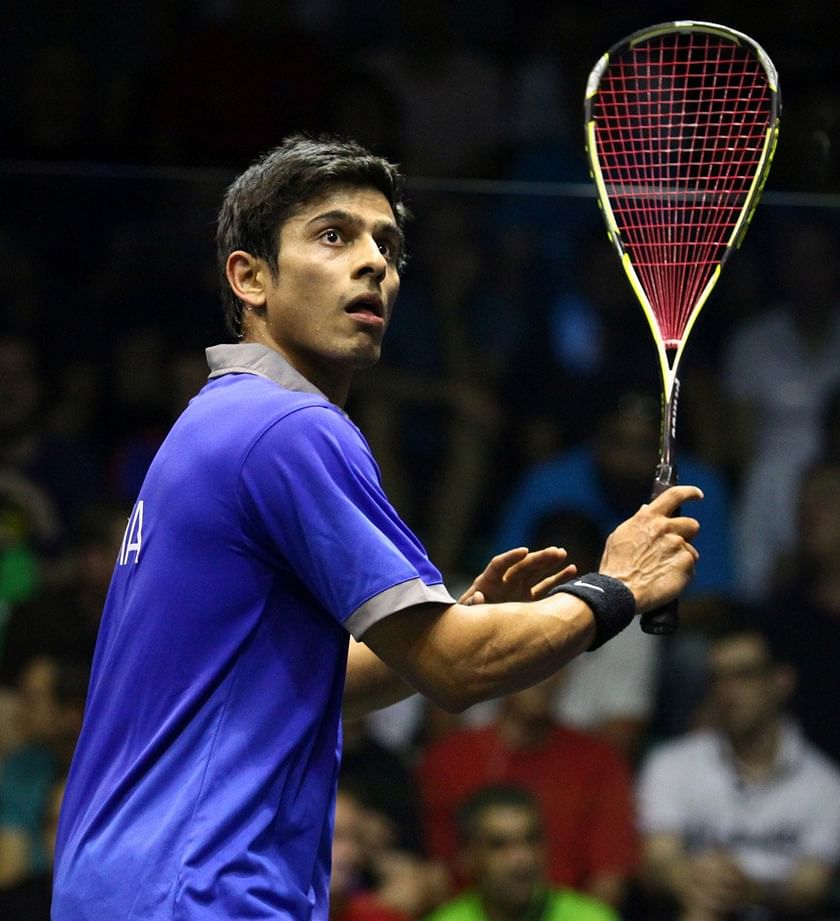 Saurav Ghosal reminisces about his role models and offers guidance for the younger generation. He fondly recalls watching Jonathan Power from Canada and Amr Shabana from Egypt during his formative years, learning valuable lessons from their gameplay. He said:
"I still love watching Jonathan Power of Canada and Amr Shabana from Egypt. I learned quite a bit from them. James Willstrop, who coached me and continues to do so, has been instrumental in my growth."
Addressing aspiring players who want to excel in this sport, Saurav stresses the importance of hard work and smart training. He advises them to set clear goals for achieving success on the global stage, emphasizing the need to broaden their horizons beyond India. He said:
"To young aspiring squash players, particularly in India, I'd say this: work hard and smart, setting your goals and dreams for global success. Train strategically. Don't be myopic in your thinking. Take advantage of the resources available to you. Seek the expertise of experienced coaches and mentors. There are many highly knowledgeable squash experts worldwide, so tap into their knowledge and experience."
---
"Pressure is something which is a privilege" - Saurav on the importance of mental toughness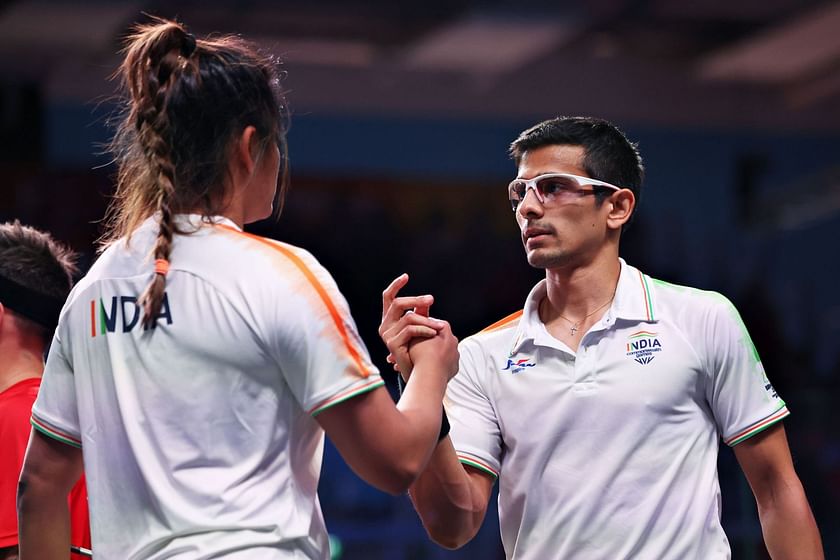 In the realm of sports, mental health is a topic that often takes a backseat. However, Saurav Ghosal recognizes its significance. He acknowledges,
"In sport, there is a very, very brutal world. There is no gray, only black and white. You either win or you lose. So, one day you're flying, and the next day, you're sinking."
This brutal and binary nature of sports places immense pressure on athletes. Ghosal offers a unique perspective, viewing pressure as a privilege. He explains,
"Pressure is something which is a privilege. It is a reaffirmation from the outside world that you're good enough to be there."
However, he also recognizes the challenges of maintaining mental health in the face of constant competition and scrutiny. Ghosal emphasizes the importance of staying positive and focused, saying:
"You have to find the right balance to make sure that you can stay through the season as positive in your head as much as possible. That's a key element to playing well at the very top level."
In an era where mental health is gaining recognition as a crucial aspect of an athlete's well-being, Saurav Ghosal's perspective sheds light on the resilience and mental fortitude required to succeed at the highest levels of sport. As a role model and inspiration to aspiring athletes, he offers valuable guidance. He states,
"You have to work hard. You have to be smart with the way you train. You've got to have a goal in your mind of doing really well on the world stage. It's important to have that support system. Who is there to say the things that need to be said and not just yes-people but also balanced enough to not have extreme reactions to wins or losses."
---
'We've had more international exposure and been part of big tournaments like the Asian Games' - Saurav Ghosal on the growth of Indian Squash
Saurav Ghosal's illustrious career has not only been marked by personal achievements but also by his dedication to the growth of squash in India. He recognizes the importance of nurturing young talent and creating a robust ecosystem for the sport to thrive.
Saurav discusses the initiatives he has been a part of, as to support squash's presence in India. He says:
"Over the years, I've seen a lot of changes. We've had more international exposure, we've had a lot of PSA challenges, and we've been part of big tournaments like the Asian Games.
He also stressed the importance of the grassroots level, as he stated,
"It's essential to have a pathway for young players, right from the grassroots level. We need to encourage them to take up squash, provide them with proper coaching facilities, and ensure they have the right guidance."
Saurav Ghosal's vision for the future of squash in India emphasizes the dire need for world-class coaching. He added:
"I think the biggest thing that is needed is that we don't have world-class coaches in India who can produce world-class players at this point in time. So getting the world class coaches who bring in the best tactics and gameplay to the players is important and eventually it'll become a sustainable model."
Saurav's remarkable two-decade career not only reflects the sport's evolution but also the relentless spirit that has propelled him to the pinnacle of success. Stay tuned for Part 2, where Ghosal discusses his game-play strategy, upcoming 2023 Asian Games challenges, and event preparations promising more insight into the athlete's inspiring path.