NGO summit explores ideas on sport
News
23 Mar 2013, 14:32 IST
783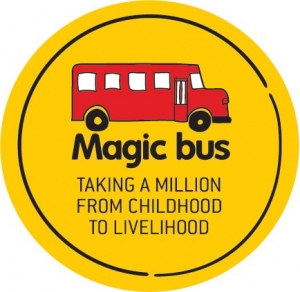 Magic Bus, an NGO that uses sport as a tool for development, organised its first regional conference in Bangalore on Friday, bringing together various stakeholders to share ideas. By the end of the day-long summit, a consensus on the importance of sport in the Indian context had emerged.
There were three panel discussions, and interactive sessions were conducted between each discussion. The panellists included those in the NGO sector, CSR (Corporate Social Responsibility) professionals, entrepreneurs, and those with experience in working on public policy.
The first discussion, 'Evidence on sports as a catalyst for social change' included presentations from Saumil Majumdar (CEO, Edusports), Vishal Talreja (CEO, Dream A Dream), Neha Parti (Quest Alliance), and this writer. Neha Parti, who works in Samastipur, Bihar, to prevent dropouts in fifth standard, was convinced about the role of sports in breaking gender barriers. "It's a challenge to educate children on value through textbooks and classroom learning, it has to be experiential," she said. "We saw gender barriers breaking through sport. They (participants) developed a more positive attitude to studies too."
Majumdar talked of his early challenges in building Edusports, and the lessons they taught him in the importance of presenting ideas the right way. Edusports began by trying to build sports fields to encourage sporting activity, switched to organising tournaments, tried to build a client base in apartment complexes, before finally arriving at the most stable model: schools. "We assumed there was an existing demand among kids who wanted to play… but we're trying to revisit that assumption. There is a need to tell users about the importance of play. Because they have other priorities – like music class, tuitions, etc… so we used the concept of 'kids need to get healthy and fitter', and that worked with parents. So our sales pitch to schools is 'health and fitness'."
The next discussion, 'Sport for Development: Making a Difference at the Policy Level', had former Olympian Hakim Habibullah, Pratik Kumar (COO of Magic Bus) and Rajeev Gowda (Chairperson, Centre for Public Policy, IIM Bangalore) as its panellists. Hakim, founder of sports consulting firm Winning Matters, talked of his positive experience with the Haryana government in drafting a policy called 'Right to Play Bill 2012', which provides for sports access to every child, and works alongside existing initiatives like the Right to Education and Right to Services Act.
Pratik Kumar talked of his challenges in navigating Indian bureaucracy, with its inherent 'silos' that defeated most initiatives. Gowda threw up some ideas on how sports could be integrated into national policy through the Planning Commission.
The final discussion was on CSR, with industry professionals talking of their company initiatives, and Shukla Bose (CEO, Parikrma) explaining how sport in her educational institutions had helped level the field against better-endowed schools.
There was little doubt, by the end of the day's proceedings, that the perception of sport and its importance in our daily lives has undergone great change in recent times. While there was agreement in earlier times too about its health benefits, its role in social change was not so easily understood in India. But there is mounting evidence to show how it can help in social mobility and can impact nearly every other societal parameter: education, gender sensitivity, teamwork, leadership, entrepreneurial ability, disease prevention, economic opportunity, and so on. India is a complicated case because its notorious bureaucracy prevents quick implementation of useful ideas. Still, just the fact that so many influential forces are working against bureaucratic lethargy is sufficient to give one plenty of optimism.