Nutrition and sport - Interview with Bharath Reddy, MD, British Nutritions
Exclusive
17 Jul 2013, 11:31 IST
1.97K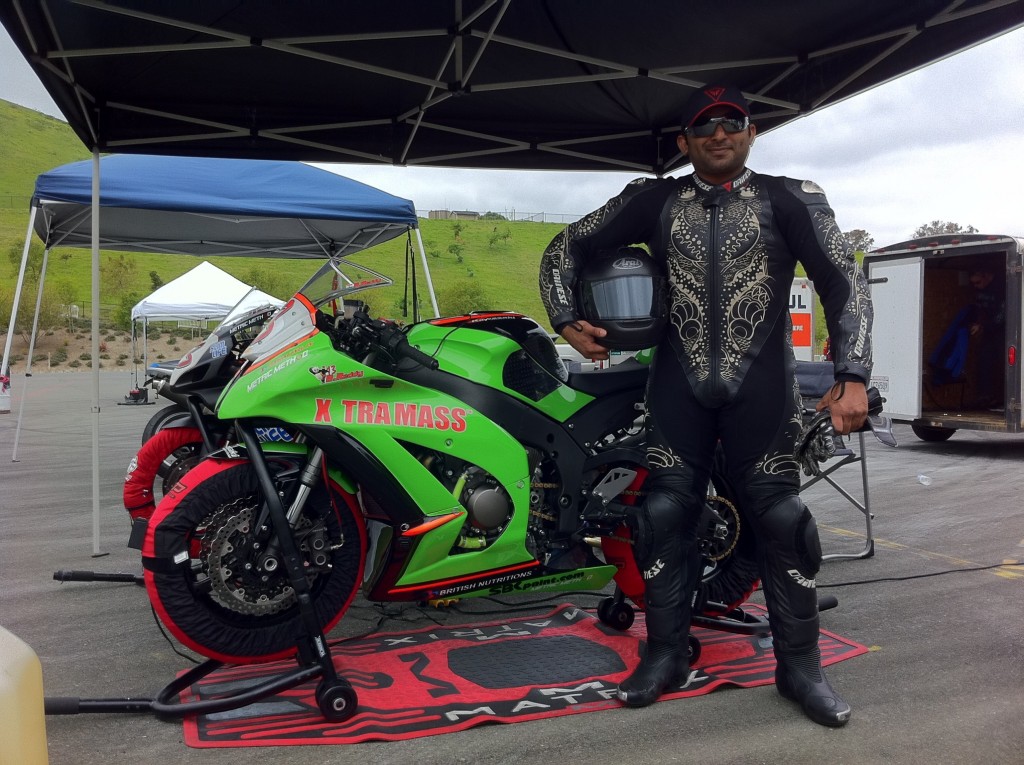 If Indian competitive sport languished in mediocrity for the longest time, it wasn't entirely due to lack of talent. One of the biggest factors that went unacknowledged was the science that went into producing top performers. Among the least understood aspects was the science of nutrition.
The improved awareness of nutrition and its impact on performance has only just begun to change the way Indian athletes prepare. Simultaneously, private entrepreneurship in the field has changed the ecosystem around Indian sport, and now there are products and services available in India which draw inspiration from the best practices worldwide.
Health supplement company British Nutritions has a growing following among Indian international athletes, including several badminton players and swimmers. One of the few home-grown companies in this field, British Nutritions is the brainchild of Bharath Reddy, an avid endurance biker and fitness enthusiast who believes in testing all of its products on himself before they are released in the market. Excerpts from an interview:
What drew you into the idea of making protein supplements?
Growing up, I was a chubby kid. People kept saying I was overweight. I was 16 or 17 and I was in London, and that was when my foray into fitness happened. I realised I needed to get fit. The seeds of British Nutritions were sown when I walked into a supplement store. I walked in there and the first thing that hit me was the explosion of products all around.
My friends had told me Optimum Nutrition was good, but the store keeper suggested some other product. It all depended on what the store keeper said. I spent a few months using different supplements… then in 2004-2005, I was doing my Masters in the US, and I put on a lot of weight. I was 115 kilos, and I thought it was time I did something about it.
We had British Biologicals (Bharath is the son of VS Reddy, Founder and MD of British Biologicals), which was into functional proteins, and that's when my search for supplements started. I'd done my course in food microbiology, and I realised all these products were not ideal for what a human body was looking for. I believe nutrition should be simple, because the human body is a fantastic machine.
My dad had started British Biologicals in 1988 which manufactures nutritional supplements for disease specific purposes. I realised I could make my own protein. I did some online research, bought some whey raw material, started experimenting on myself, and that's how it started.
Why is whey protein so popular for making protein supplements?
It's a single ingredient protein. Whey has the complete range of amino acids. Amino acids are the building blocks of muscle. Whey protein is derived from milk, after processing for cheese. You take milk and make cheese, and what's left is whey water. They used to throw it away, but in the 1960s they realised its potential.
As you keep processing it, you keep getting different types of whey proteins. At 90 percent and above it's called whey protein isolate. For 100gm powder, you get 98gm of pure protein. It has the entire range of essential amino acids, and it's the most bio-available to your body, the quickest it can get absorbed by your body.
What were the challenges of starting a protein supplement company?
I got back to India in mid-2006. I researched the product for 2-1/2 years and realised it was time to start a company. Most of the products here in India were either imported, or made from cheap protein. It was difficult in the beginning, because from a corporate way, we went into a sector that's largely unorganised. In India, it's about the margins for a lot of people. This industry is word of mouth. It depends on what your best buddy or trainer tells you.
Were your target consumers athletes or the public?
The misconception is that athletes need something different from the average person. The average person in India has mostly an unbalanced diet, probably less than 5gm of protein per meal. That's true worldwide. We're unaware of what's essential for us. We also have a social responsibility of educating people.
We were never specific to bodybuilders. The reality is that when we did a market research, over 98 per cent of women thought (professional bodybuiders) were ugly and scary. We tried to find out why people go to the gym, in the US and in India. Most people go to a gym to lose 5kg or gain 5 or 10kg or to get healthy because their doctors tell them to. Less than 2 percent are bodybuilders or serious athletes.
When you look at the fitness industry, they cater to the serious athletes, and they assume the average man wants the same physique. You cannot look like a (bodybuilding model) with just one hour of workout. When we market, we market to the general public. Serious athletes have serious trainers, who understand what good quality products are.
We don't want to be associated with one sport. Our concept behind supplementation is very different from others. I will support any club that needs support, from the nutrition standpoint. Personally, I think our non-cricketing clubs are under-supported.
Was knowledge of the right diet, especially of supplementation, the missing link between Indian and other world-class athletes all these years?
Largely, they (Indian athletes) don't have it still. We're a population of 1.1 billion. I'm almost certain we have the fastest runner somewhere in India. I know we have the champions, but where is the education system to let these guys know that this is a career they can pursue?
I think a lot more companies need to come forward and develop Indian sport. If there is more interest, more companies like mine will come up. I can only do so much.
Indians are generally considered physically inferior to other races, due to our diet and lifestyle. Do you think supplementation can help bridge the gap?
Absolutely. In human anatomy, we're identical to them (Europeans). Can't we shoot as well as them or throw as well as them? We have strength in numbers. If you average it out, probably we'll have more six-foot guys than anywhere else, who knows?
We were all hunter-gatherers. Ours was a protein-rich diet, not a grain-rich diet. That's how our digestive systems have evolved. There is a physiological difference, because of diets and lifestyles, but I do not think it's something to be worried about, because we can get back with the right exercise and right diet.
What's new research telling us about proteins?
Well, the latest research shows that the ideal protein supplement is a combination of plant and animal sources, like casein, soy protein and whey protein. There are some products in the pipeline. Some has to do with performance enhancement, like with energy drinks you have this (energy) crash. We give you supplements pre-workout which don't result in a crash.
Is R&D in India, on the nutrition front, comparable to the world's best?
We're on par or higher. We have all the equipment you'd have in the US. We have enough and more PhDs to research the data. We're in the forefront of it. Most companies worldwide come to India to do research. Many Indian companies do the research here for companies overseas.
You're a keen biker as well. Does your involvement in sport help you design better supplements as well?
When I was in UK, I got a national B driver's licence. I wasn't too good at it, I was mostly mid-pack. I did it purely for the joy of it. But it was very expensive. I now do a lot of endurance racing on motorcycles. I test all our new products on myself first.