Indian Football : Pratik Shinde creates History
607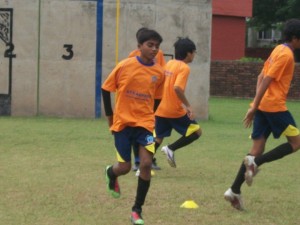 Pratik Shinde, 15 yrs, created history when he was offered a 1 year contract with a US Soccer League based club Glavestone Pirate SC thus becoming the youngest Indian to get a contract in a foreign league.
Pratik who hails from Chembur, Mumbai, comes from an extremely modest background. His mother and his grandmother works as a domestic helper while Pratik's father passed away recently. Pratik has played for several clubs namely Kenkre FC, Chembur United, Jupiter Sports Club, Steadfast FC.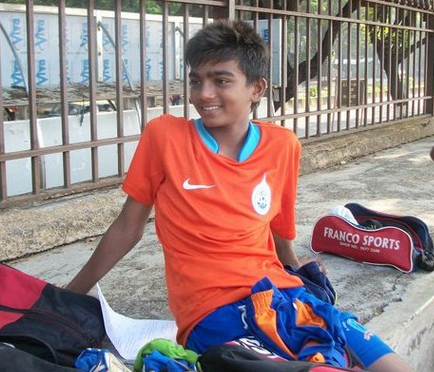 Kenkre FC was the first club that Pratik played for. During his days at Kenkre FC, Pratik was selected for Air India U-15 team  but he chose against it.Then he moved to Andheri Football Academy where he met with his coach Maloy Sengupta. Mr. Sengupta was instrumental in giving the young lad the much needed international exposure as he took him to the Gotcha Cup in Sweden where he represented India and managed to get noticed by others when he managed to get his name in the scorer's list against Germany. Pratik was also selected to play for Spanish outfit Alcobendas FC but his financial condition denied his move to Spain.
The Central Midfielder, used to send DVDs and CVs to various clubs abroad. The biggest surprise came in the form of Mr. Brendan Keyes, the head coach of Glavestone Pirate SC contacted him after being impressed with the young kids talent. Mr. Keyes and Pratik reached over an agreement and the deal was finalized in a video conference via Skype. Considering Pratik's background, Mr. Brendan Keyes offered him a big helping hand by sponsoring his food, education and all other expenses at the US.
We hope that Pratik succeeds in his venture to glory.
Indian Sports fans are raising 15,000 Rs to help him buy a proper kit and clothes.  Here are the details.