Rules for the Men's 50m Rifle 3 Positions Event
4.97K //
06 Aug 2012, 12:41 IST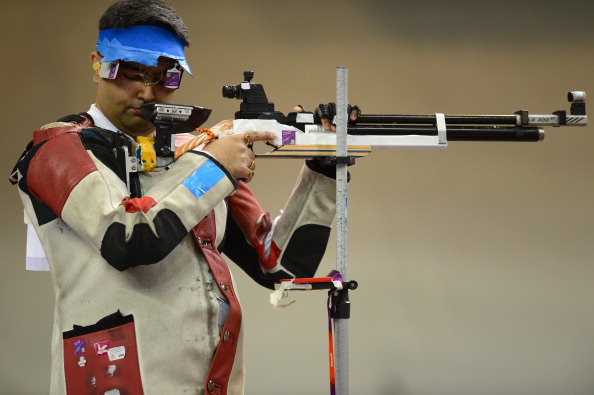 Today sees Gagan Narang's final shooting event in the London Games and it would be his chance to make history to be the first Indian to win 2 medals in individual events. He, along with Sanjeev Rajput, would be representing India in the Men's 50m Rifle 3 Positions Event. This is a completely different event to the others seen till now as the shooters would be aiming at the targets in 3 different positions. Let's take a look at the rules:
Qualification
In the qualification round, shooters would start with the prone position in which they would have 40 shots. These 40 shots need to be completed within a time frame of 45 minutes. Once that is done, the shooters would shoot another 40 shots in the standing position and this needs to be completed in 75 minutes. The final position would be the kneeling position, in which another 40 shots would be fired withing a time limit of 60 minutes. Once all the shots are fired, the top 8 shooters would qualify for the final round to decide the medals.
Final
In the final round, shooters would have 10 shots in the standing position. These shots would be fired once the command is given. The shooter would have 75 seconds after the command is given to shoot. The shots would be scored on the basis of decimal tenths, so the highest a shooter can score on a shot would be 10.9. The qualification scores would be added to the final score and the top 3 would be awarded the medals.
Since the qualification scores would be taken into account for the final standings, it is imperative that both Gagan and Sanjeev put up a very good performance to give themselves the chance for a medal.