Russian officials call for fair and safe Universiade at Kazan
News
05 Jul 2013, 20:17 IST
814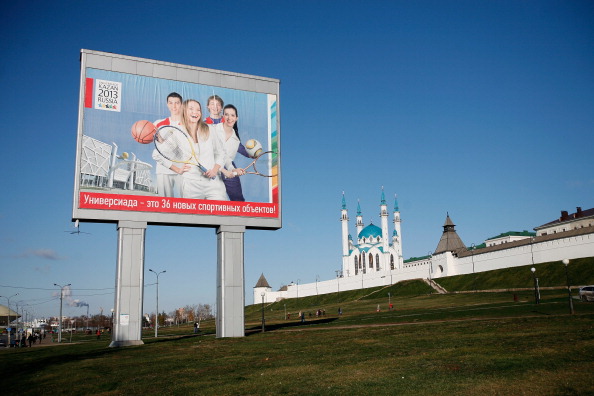 Moscow - Russian anti-doping officials called for a fair and safe Universiade as more than 10,000 athletes gathered for the world's second largest sports event in the central Russian city of Kazan.
The Russian Ministry of Sports has allocated budget for 900 urine samples and 50 blood samples during the Universiade period, said Natalia Zhelanova, head of anti-doping service at the ministry.
Twenty-seven doping control stations have been set up at each competition venue and the Universiade Village, with some operating round-the-clock, she said. Besides testing, anti-doping educational materials will be distributed to participants.
"I am confident that no doping scandals will emerge from the Universiade, partly because of the stringent measures we have been taking, and partly due to the reason that the games are mostly about youth, fellowship and exchanging experience," Ramil Khabriev, director general of the Russian Anti-Doping Agency (RUSADA) said.
The samples will be sent to Moscow labs for assessment through regular flights, as there is no such specialised facility in Kazan, Khabriev said. But after the Universiade, RUSADA plans to build a full-blown anti-doping branch in Kazan.
Stepping up anti-doping efforts is important to Russia, which prepares to host an array of high-profile sports events including the 2014 Sochi Winter Olympics, Khabriev said.
More than 1,300 medical workers are employed for Universiade, according to organisers. The International University Sports Federation also initiated a medical program for heart inspections for athletes aimed at screening for heart risks and prevent sudden death.
The 27th Summer Universiade runs from July 6 to17, with an entry of more than 13,000 athletes, coaches and officials from 170 countries and regions. It features 351 events in 27 sports.