Six players who should leave Liverpool this summer
552
1. Andy Carroll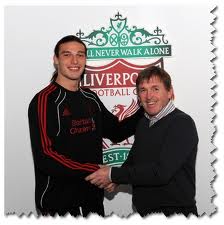 Carroll came to liverpool to fill in the place left vacant by Fernando Torres. He came in injured and fans were waiting to see the best of him till he got fit. More than one year has passed since he came to Anfield and he is yet to show the form that he had at Newcastle. He may have a lot of potential but it is just not working out with him at the moment. He is struggling for goals and confidence is not his major strength either. Sticking with him for another season, may not be the best idea. They need a goal poacher up front instead of a big target man. Time to write of this transfer as a big flop and move on.
2. Fabio Aurelio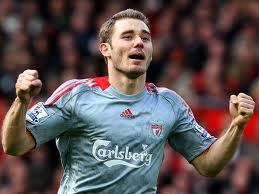 Aurelio is still one of my favorite fullbacks in the league but he is just simply never fit. Technically he is brilliant and has good control over the ball and a great freekick taker. But the frequent injuries should be taken into consideration. Enrique at LB has been as sturdy as any player can be. Quick , direct and full of pace. Something that Aurelio is not. And the emergence of young Robinson is also a major threat to Aurelio's place as the back up LB. Also Liverpool have Agger and Danny Wilson who can play at LB. Giving more chances to Robinson and improving him for future has to be a priority and this could well mean that Aurelio could be out this summer.
3. Maxi Rodriguez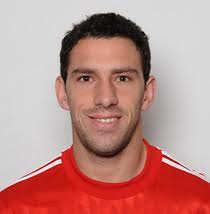 The Argentine has been a major shock this season. Last season he kept on scoring good goals and made a number of assists whenever he played. This season though he has played very less matches, but failed to show his previous season's form. Maybe his workrate or his attitude is keeping him out of the starting lineup. Maxi has failed to even be named on bench on more than a couple of times this season. All factors indicate that he is no longer in Kenny's plans and will be out this summer.
4. Dirk Kuyt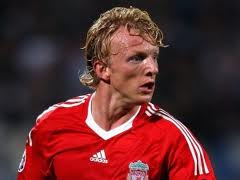 The ever hard working "duracell" kuyt has been another big disappointment this season. Last season he had popped in with a large number of important goals but this season he has been nothing in front of the goal. He even missed a couple of penalties. The hard working Kuyt has failed to start ahead of the likes of Bellamy and Downing and could well be out this summer.With his former club director in Netherland already confirming that they want Kuyt to return sometime, that sometime could well be this summer.
5. Charlie Adam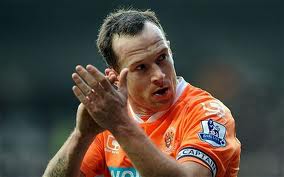 Adam was a good player at Blackpool. Everything at Blackpool went through him. He was the center of all attacks and defensively too he was good. His set piece alone was worth 10 million in Mr.Ferguson's words. But he has been nothing short of a failure. He does have a dozen assists and few goals to his credit but his well famed set pieces have vanished. His corners doesn't even beat the first defender neither does his freekicks have any threat to it. His penalty miss at wembley just goes on to show how much he had failed at Liverpool. With Lucas Leiva coming back next year fully fit along with Gerrard and Shelvey. With Spearing, Henderson and youngsters like Coady all waiting to get their chances, Adam could well be out this summer.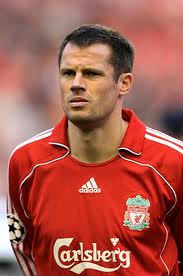 Many may not agree with this one. But fact is Carra is just no longer the player he was. The partnership between Agger and Skrtel has been a joy to watch.Whenever Carragher plays he just tries something way too much. His lack of pace gets exposed everytime and even with his experience he sometimes finds it hard to deal with players. With Coates ,Wilson and Wisdom all ready to take over from this stalwart, it's time that he moves on before it gets too late.
Players like Joe Cole and Aquilani are almost on their way out too.