Sponsorship Platforms: Governing body sponsorship International Olympic Committee
Business
17 Mar 2012, 21:44 IST
956
Sponsorship of sport can be developed on several platforms ranging from athlete sponsorship, team sponsorship to governing body sponsorship. Each platform presents unique opportunities as well as limitations for the sponsor.
In this blog I have tried to highlight the opportunities and limitations in sponsorship opportunities with governing bodies like International Olympic Committee (IOC).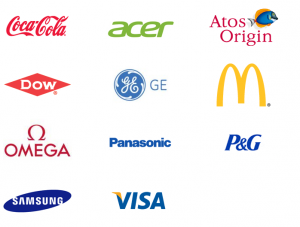 IOC is one of the oldest and the most prestigious of sports governing bodies in the world. The Summer Olympic games as we all know is one of the most viewed sporting event across the world and this year it gets even bigger with online broadcasting of the events.
In 1985, the IOC formed The Olympic Partner Program (TOP) to represent its sponsorship program.
The Olympic Partners (TOP) programme is the worldwide sponsorship programme managed by the IOC. The IOC created the TOP programme in 1985 in order to develop a diversified revenue base for the Olympic Games and to establish long-term corporate partnerships that would benefit the Olympic Movement as a whole. The TOP programme operates on a four-year term.
The TOP programme provides each Worldwide Olympic Partner with exclusive global marketing rights and opportunities within a designated product or service category. The global marketing rights include partnerships with the IOC, all active NOCs and their Olympic teams, and the two OCOGs and the Games of each quadrennium. The TOP Partners may exercise these rights worldwide and may activate marketing initiatives with all the members of the Olympic Movement that participate in the TOP programme.
The following chart highlights some of the oldest Olympic sponsorship associations and the latest TOP sponsors:
| | | | |
| --- | --- | --- | --- |
| TOP Sponsor | Category | First Olympics Games Association | TOP Since |
| Kodak* | Film, photographics, imaging | 1896 | 1986 |
| Visa | Consumer payment systems | 1986 | 1986 |
| Coca-Cola | Nonalcoholic beverages | 1928 | 1986 |
| McDonalds | Retail food services | 1976 | 1997 |
| Atos Origin | Information Technology | 1992 | 2001 |
| Omega | Timing, scoring, venue results | 1932 | 2003 |
| Samsung | Wireless communication | 1997 | 1997 |
| General Electric | Innovative products | 2005 | 2005 |
| DOW | Chemistry Shop | 2010 | 2010 |
| Acer | Computing Equipment | 2009 | 2009 |
| P&G | Personal care and household products | 2010 | 2010 |
| Panasonic | Audio/TV/Video equipment | 1987 | 1987 |
*Kodak – is no more a TOP sponsor but was the oldest partner of IOC.
TOP sponsor spend heavy amounts to partner with governing bodies and get exclusive access to the use of the Olympic logo in company advertisements, tickets and hospitality.  TOP sponsors like P&G are utilizing the partnership by involving their brand ambassadors and athletes in innovative pre Olympic activations called " Thank You Mom" campaign across various countries like China, United Kingdom and planning launches of the campaign in a few more countries in the build up to the London games.
In short, sponsorship of the governing body of a sport or a league allows access that would be inaccessible otherwise.
Sources: IOC  Olympics Marketing Fact File 2012 Edition  
Published with permission of sportal360