Sportsmen: Breaking free for all the wrong reasons!
745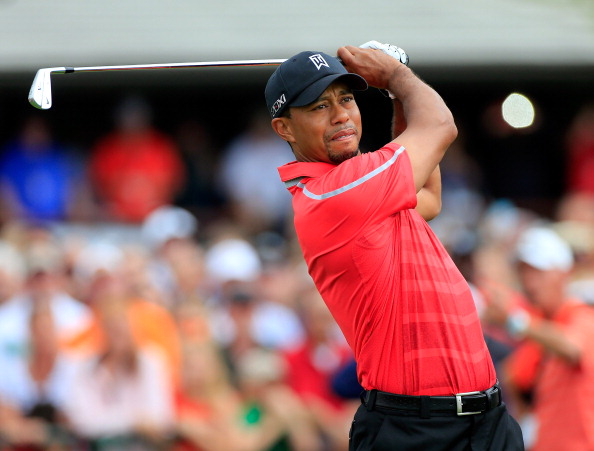 They can never get enough of it, can they? Who am I talking about? Oh, you don't know? You just will. This is not the first time you would have come across a controversy about a sport star.
No matter where you go, these stars always seem to make their way to the front page! What is shocking is that they are making these headlines for all the wrong reasons – sex scandals, drunken driving, girl friend murders and getting into ugly brawls! While one might perhaps be envying his fellow megalomaniac for taking his spotlight, these bad boys leave no stone un-turned to give each other tough competition.
The Tiger Woods sex scandal, an ocean of hidden murky truth, came to light after his car crashed into a tree outside his home in Florida. He probably did enjoy all the limelight, but the degree of truth might actually run deeper than that. After being in the news for almost six months, Woods admitted to having had a string of affairs with as many as fourteen women, from models to sex workers.
Or be it Oscar Pistorius, the Paralympics "Blade Runner", who was charged with the premeditated murder of his model girlfriend on Valentine's Day this year. The double amputee runner had just given South Africa two gold medals in the London 2012 Paralympics. Oscar had allegedly shot his girlfriend, Reeva Steenkamp, four times in the head, mistaking her for an intruder.
No matter who the athlete is or which country he belongs to, the storyline for all of them is the same – the athletes are put on a pedestal by the countrymen, the success gets to their head, the athletes crown themselves king for their "crazy endeavors", the matter is blown out of proportion, leading the athlete to lie in an attempt to save himself the embarrassment, but still the truth comes out! But we are missing a piece of the puzzle here. The missing link is that we fail to notice the universality of the underlying issue!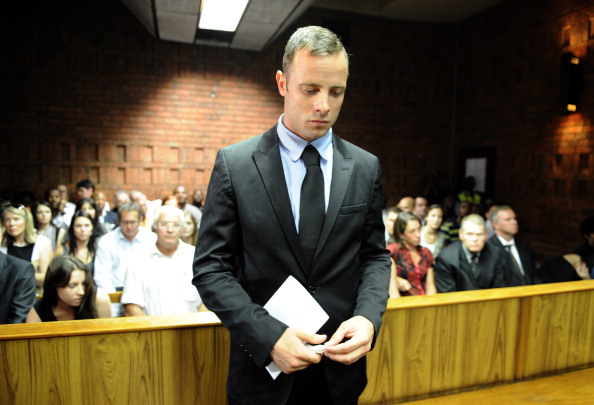 Dr. Shankar, Psychotherapist and Psychologist says, "We need to look at the seed of the problem instead of magnifying the issue. A lot goes through a person's mind. These stars at times can't handle all the fame. At times, it gets to their head. They do not know how to deal with it all at a stretch. "
Joey Barton, the most controversial player in the English Premier League, would probably have more jail sentences than medals to his name. The former Queens Park Rangers' player has had a series of controversies lined up against his name. The 30-year-old English player earned himself a 12-game suspension, the longest in English history, battled alcoholism and spent time in prison for an assault conviction and criminal damage. He was also taken into custody whilst he was on bail for two prior offences – a CCTV camera showed Barton punching a man twenty times, causing him to lose consciousness, and attacking a teenager, knocking off some of his teeth. He was sentenced to six months in jail after he pleaded guilty for his offences and received suspended sentences.
Brazil's Flamengo goalkeeper Bruno Fernandes crossed all boundaries of insanity when he broke down in court and admitted to planning the murder of his former love, Eliza Samudio. Fernandes admitted he chopped his lover's body and fed it to his Rottweiler to avoid paying child support for their love child. Fernandes has been sentenced to 22-years in prison, for planning the kidnap and murder of his former lady love. According to reports, Bruno watched as his friend tortured Eliza by strangling her with a neck tie and even helped the hitman chop up her body.
What causes our idolized athletes to excuse themselves with their immoral behavior in an attempt to protect their extravagantly inflated status? From many of such cases, we can only hope to calmly accept we'll only know the half of it. We can just wonder what would make them do such a thing, when they have all they will ever need; feel bad for the victim but then we go back to admiring these stars and cheering for our favorite team until another love child comes forward to claim his/her share, another Test rest comes back dirty, another teenager has gathered the guts to come forth and claim he was beaten black and blue for "mistakenly" pissing of a player.
One of Woods love ladies claimed that he has been struggling to be captured at his best since the sex scandal broke out and was addicted to taking sleeping pills. The blade runner's image has taken a steep fall and he is on the verge of a suicidal attempt.
"Most of these hot shots have personal therapists and they attend short rehab sessions. We can't really say what goes through their mind or what makes them do such things. Till date, it sends chills down my spine when I hear of a gruesome incident", says Dr. Ritu, Therapist.
These stories keep tumbling down lower and lower the front page, but never comes a day when we don't think if only this would not be the end to my star's career, we wonder if we'll still have room in our hearts to admire them, until we look at the next day's news and see a similar story.