Spree '15 (BITS Pilani Goa) - Day 1 Results
Spree '15 (BITS Pilani Goa) - Day 1 Results
News
15 Mar 2015, 09:34 IST
2.14K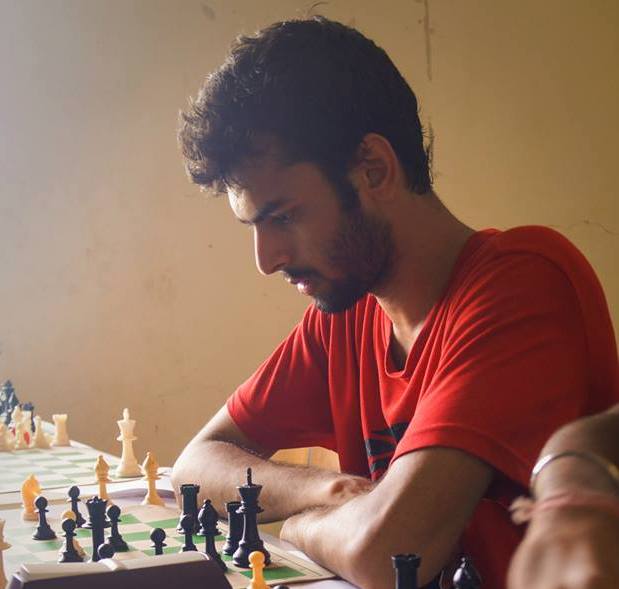 Day 1 of spree started with the campus bristling with anticipation for the matches of the day.
The football field witnessed some enthralling matches today. Parvatibai Chowgule and SVC were the star teams, both winning with a margin of 3-0 against SGSITS and MVSR respectively. ITM, ZAKHIR Hussain and Motilal also had some startling wins. BITS-G won by 1-0 against IIST making it to the semi-finals.
In the boys' volleyball matches, SRIT won 25-17, 18-25, 15-8 against VNRVJIET. In pool A, DAIICT had two wins and two losses while NIT Calicut won both its matches. Pool B, SCT won all three of its matches. IETDAVV won two of its three matches. Pool C, the BITS Goa team lost against both SRIT and VNRVJIET, much to the disappointment of the home crowd. In pool D, VITM lost against Invertis University and JIMS Rohini.
The day also saw some eventful basketball matches. VNRVJIET won a starting win by a margin of 70-58 against MIT. NITG and BITS-G dominated with a score of 44-20, 46-7 respectively. On the girl's side, VNRVJIET had a close win against Cummins by 55-42. SRCC heavily dominated, winning by a margin of 62-0 against DA-IICT. BITS-G won against GCA by 24-3.
The cricket fans on campus had a brilliant day with four invigorating matches. Sri Venkateshwara College qualified to the semi-finals where they are set to meet BITS-Goa. SRCC, DAIICT, MVSR and TBD played well, contributing to the competitive atmosphere of the festival.
In the tennis matches, BITS Goa lost to SSN College. This was BITS Goa's first defeat after winning both its matches yesterday against NIT Calicut and NIT Surathkal. NIT Calicut defeated SSN College 2-0. SSN College had an easy win when their opponent NIT Surathkal walked out. STES Pune won 2-0 against DAIICT.
In the badminton boys' event, BITS Goa (Team B) suffered a disappointing 3-0 defeat against IIST. PVG, SSN COE and STES won 3-0 against SGSITS, LNMIIT and VNRVJIET respectively. NIT Calicut defeated DAIICT 3-1. In the girls' event, BITS won 2-1 against DAIICT in a thrilling match. VNRVJIET lost 0-2 against NIT Calicut.
In the table tennis girls' event, NIT Calicut won 3-1 against DAIICT. In the boys' event, BITS Goa (Team B) lost 1-3 against LNMIIT. NIT Calicut won 3-1 against SCT. SSN COE won both its games against NIT Calicut and IETDAVV with a brilliant 3-0. KLS GIT defeated SGSITS 3-0. It was a one win, one loss for LMNIIT, SCT and NIT Calicut. Combining yesterday's results, BITS Goa (Team B) has won 1 of its 3 games.
The BITS Goa carrom team dominated the game with three wins today against DA-IICT, D.Y.Patil and IESIPS. In turn, IESIPS and DA-IICT won one match each. In chess, NIT Calicut got some brilliant wins. BITS-G won a match and drew one.
Apart from sporting events, Spree also had informal events for the crowd. AHogathon was organised near the Student Activity Centre, the participants feasted on Vadapavs and PaniPuris. The night had some very gripping performances. The first one was a splendid act by Prayatna Jain, a beatboxer. Suhani Shah, an illusionist also gave a mesmerizing performance, a perfect end for Day 1 of Spree 2015.