Spree '15 kicks off in BITS Pilani Goa Campus
BITS Pilani K.K. Birla Goa Campus is hosting their annual sports festival, Spree 2015, from 12th to 15th March
News
12 Mar 2015, 11:27 IST
2.06K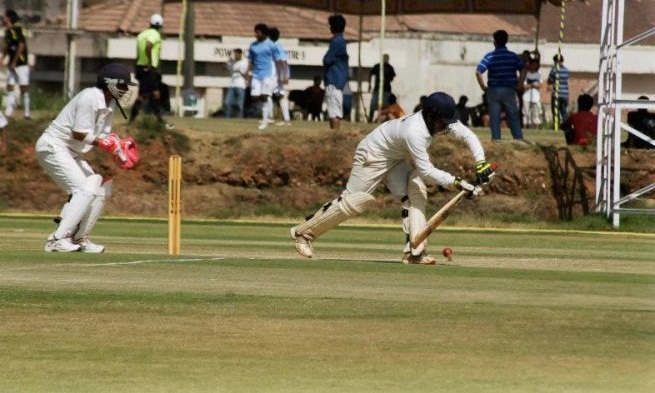 BITS Pilani K.K. Birla Goa Campus is hosting their annual sports festival, Spree 2015, from 12th to 15th March. Spree is a non-profit sports festival organised with the sole aim of promoting sports and social interaction amongst colleges. Since its humble inception in 2007, Spree has been consistently scaling new heights in the pursuit of sporting excellence.
As is the norm, Spree '15 comes with a theme that reflects the mood and energy of the fest. This year's tagline, "Challenge Your Limits", sends the participants a clear message, reminding them that there is no greater glory than playing the game itself. Spree gives young sports-persons a chance to push themselves and to find out exactly how much they are capable of.
The line-up of formal sporting events during Spree includes football, cricket, volleyball, basketball, badminton, tennis, table tennis, chess, and carrom. Informal sports such as rapid chess, futsal, and gully cricket will also be held.
While matches and fixtures take up the days, during the nights Spree has a host of special cultural events to offer.
Illusionist-magician Suhani Shah blending various genres of magic, and beat-boxer Prayatna Jain aka TheBeatMachine, are all set to take the stage at BITS Goa on Day 1.
Suhani Shah in an interview with Twenty19.com mentions that she kick-started her magical journey at the tender age of seven. Now 23, she carries tonnes of experience which coupled with her confidence, enthusiasm, and wisdom promises to give her audience a really entertaining time.
Praytana Jain, the beat-boxer, proclaims his versatility in various styles of beatboxing such as dubstep, techno, drum and bass, and hip hop on his profile. The much awarded artist is just another of the incredibly talented youth who are scheduled to light up Spree 2015.
Coke Studio artist Ramya Iyer is lined up to enthral the audience with her beautiful voice on Day 2. Ramya is a singer-songwriter who rose to fame with her rendition of the classic ghazal 'Aaj Jaane Ki Zidd' for MTV Coke Studio (India).
On Day 3, Agnee, the popular Indian rock band with strong classical influences, will be performing. Agnee is from Pune, and was formed in 2006. The band's style is a fusion of the talents of the band members. They can be described as a mixture of classic rock, pop and Indian influences apart from the traditional Indian classical Hindustani and Carnatic style. The five member band are geared up to headline Spree's after-event special nights, and it is no surprise that there is a high demand for passes to their show.
Get ready to spill blood, sweat, and tears or just cheer on your favourites from the side-lines. Spree '15 is undoubtedly going to be an unforgettable experience.