Spree '15 set to kick off in BITS Pilani Goa Campus
Spree 2015 is set to challenge all the limits and prove to be a perfect blend of sports and entertainment
News
09 Mar 2015, 15:56 IST
2.02K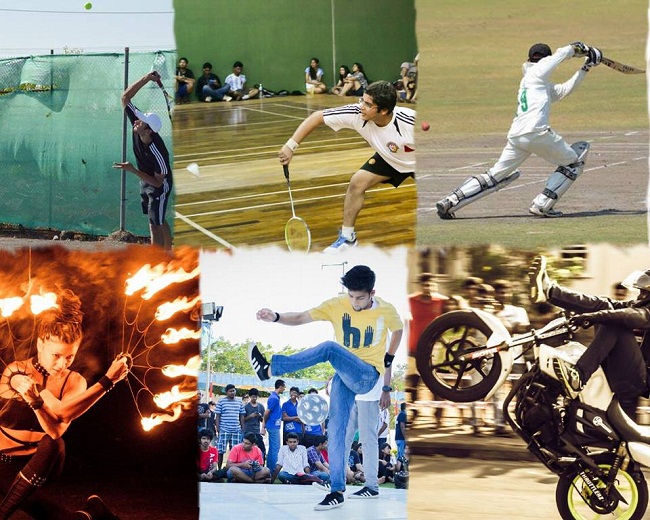 BITS Pilani, K. K. Birla Goa is all set to bring to you Spree '15, a sports carnival like no other; a celebration of sport and an opportunity for the fastest, strongest and the most skilled athletes from across the country to challenge their limits and emerge victorious. With a host of events that include regular events, as well as off-beat events, Spree can be expected to cater to every athlete. The regular events are further divided into gold and silver.
The Gold Events include cricket, football and basketball. The cricket matches are held on a BCCI maintained ground that has hosted several national level tournaments such as the Vijay Hazare Trophy, while the football matches are played on a top class field maintained by the Salgaocar FC. Add to those two excellent courts that see intensely fought matches every year during Spree, and we have a number of much-awaited Gold Event matches.
The Silver events include badminton, chess, carom, table tennis and lawn tennis. In keeping with the ever-changing nature of sport, Spree too has evolved and taken steps to beyond the usual definitions of sport. Spree now boasts of a wide range of offbeat events such as Tug of War, Kho Kho, Ultimate Frisbee, Pool, Gully Cricket, Kabaddi and Futsal. Spree aims to take these off-beat events to the national stage as well.
Spree is, however, not only about sport. It has always been associated to community welfare programs to give back to the society. The 'Act to Inspire' campaign continues to be one such effort, after its inception in 2013. In addition to this, Spree has been associated with CRY for the last few years. Beach clean-up and blood donation drives are also organised and students from across the country actively participate in them.
All play and no fun is sure to lull Jack into a deep sleep! But not at Spree 2015, where the Special Nights guarantee a long line up of fun filled performances for the participants.
The excitement begins at day zero itself, when, the dance floor will be open for everyone to enjoy, just after the inauguration ceremony. The evening of Day 1 will witness a Karaoke event, followed by a comedy act by Abhijeet Ganguly, who specializes in college humor.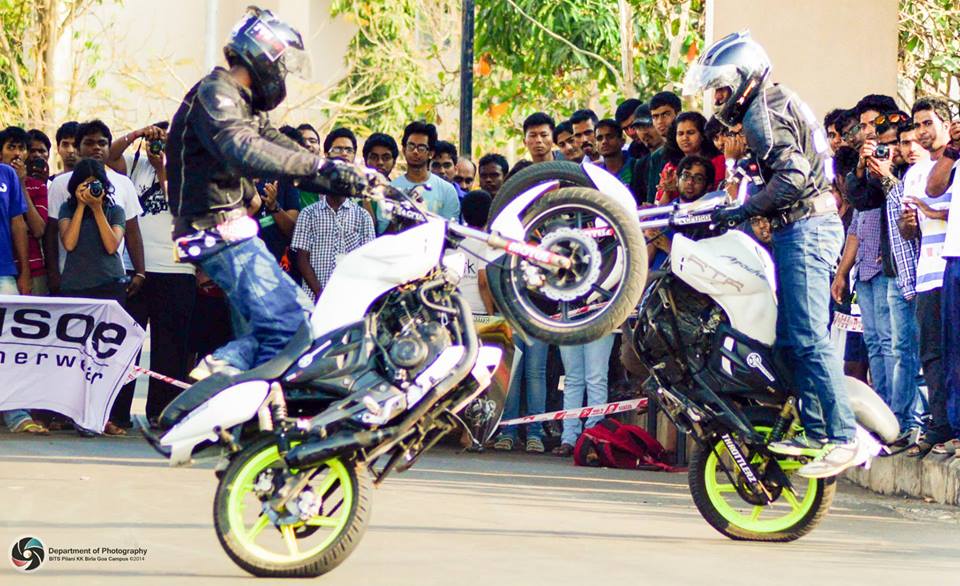 After an hour full of laughter, the Beat Machine, Prayatna Jain, is sure to set the stage on fire, by doing crazy stuff with his vocal chords. Known to be one of India's finest vocal percussion artists, he specializes in numerous styles of beat boxing like Dub-step, techno, drum and bass, hip-hop, minimal and many more. Finally, to add some more magic to it, the illusionist, Suhani Shah will perform some of her tricks to leave the crowd in awe of the evening.
Day 2 will further amplify the excitement when the stage will host Ramya Iyer, the talented singer and songwriter from Coke Studio. Well known for her international singles "Ever Since" and "Set me Free", she will surely make the evening memorable by her effortless renditions across genres. To add more spice to the ongoing cricket World Cup, India vs Zimbabwe match will be screened.
The fun will continue even at the closing night when Agnee, known for the series of super hits including Sadho Re, Kabira, the Splitsvilla Theme Song and the Roadies Theme Song, will perform. Koco, the well-known guitarist will be seen pulling the chords and taking the audience to a whole new world of rock music. He will be accompanied by Mohan, the lead vocalist with strong Carnatic and Hindustani classical influences, and a bunch of talented young musicians.
Thus, Spree 2015 is set to challenge all the limits and prove to be a perfect blend of sports and entertainment.