The day in sports: 2nd March
News
03 Mar 2013, 15:50 IST
783
1. Timberwolves beat Trailblazers 109-94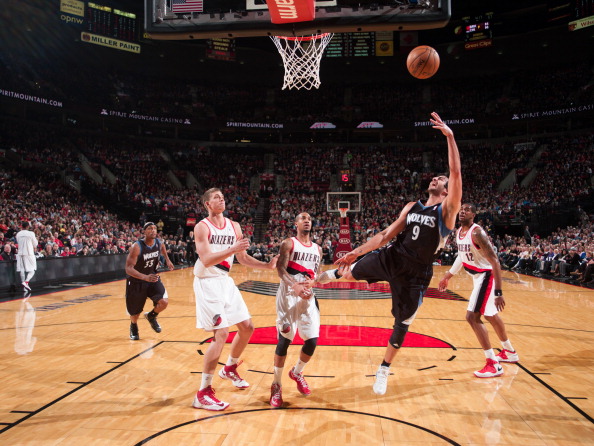 Timberwolves shoots against Meyers Leonard #11 and Eric Maynor #6 of the Portland Trail Blazers on March 2, 2013 at the Rose Garden Arena in Portland, Oregon. Timberwolves beat Trailblazers 109-94.
2. Ravindra Jadeja helped India get in a commanding position with figures of 3/33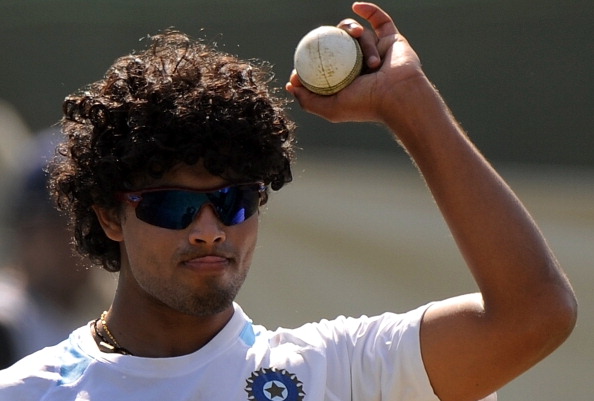 Ravindra Jadeja hauled a total of 3 wickets in the second Border-Gavaskar Trophy Test yesterday, at Hyderabad, helping India get in a commanding position and forcing Australia to declare at 237 for 9.
3. Shinji Kagawa becomes the first Asian to score a hat-trick in the English Premier League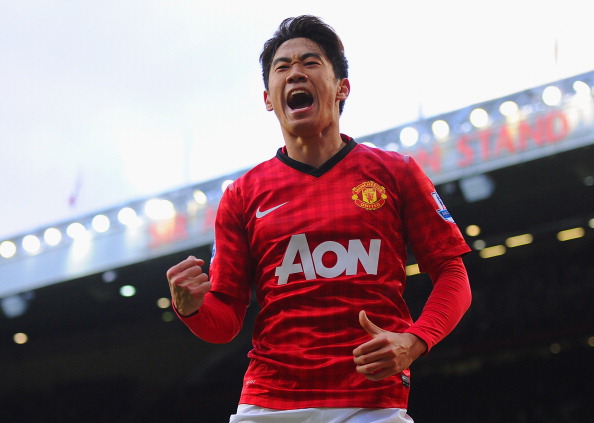 Shinji Kagawa, the Japanese football player who plays for Manchester United, scored a hat-trick in yesterday's EPL match between United and Norwich City, thereby helping his team alongside Rooney with an exciting 4-0 win.
4. Barcelona lose 1-2 to Real Madrid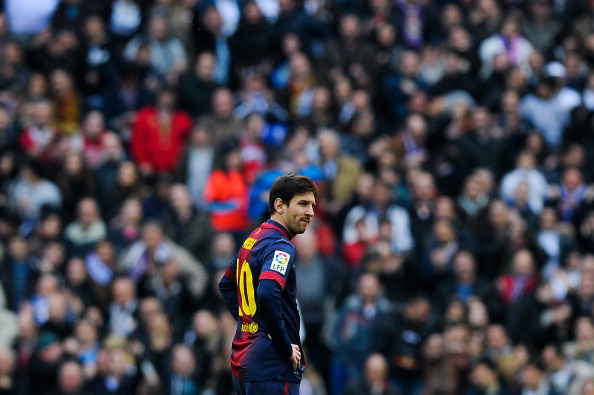 Although Lionel Messi equalized Karim Benzema's goal, Sergio Ramos took Madrid to victory with his 82′ goal. Barcelona lost 1-2 in yesterday's La Liga game, recording their second loss to Real Madrid this season.
5. Luis Suarez helps Liverpool with a spectacular hat-trick over Wigan Athletic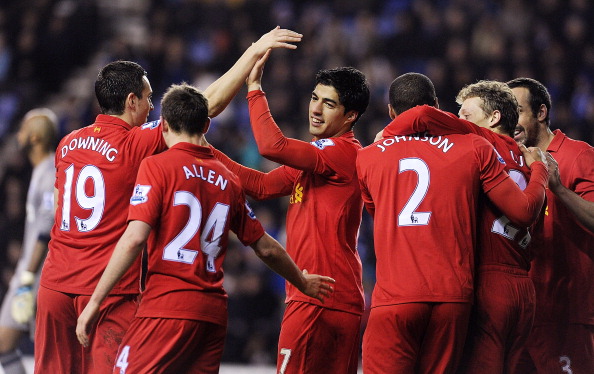 Luis Suarez celebrates with his team-mates post his hat-trick against Wigan athletic, helping Liverpool to a comfortable 4-0 win in yesterday's Barclays Premier League.
6. The Indian national football ready for the AFC Challenge Cup qualifier in Yangoon, Myanmar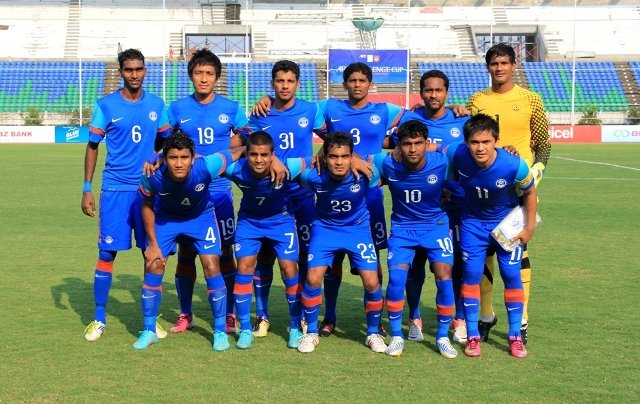 The Indian national football team had reached Yangoon for the AFC Challenge Cup tournament, that kicked off yesterday. The team is set to face hosts, Myanmar on March 6th, and is looking forward to leaving the friendly loss to Palestine behind.
You can check out the rest of the 'Day in Sports' series here.
And you can also have a look at the Sportskeeda calendar for future events.