The day in sports: 5th March
News
06 Mar 2013, 12:27 IST
1.57K
1. Ronaldo sends United out of the Champions League: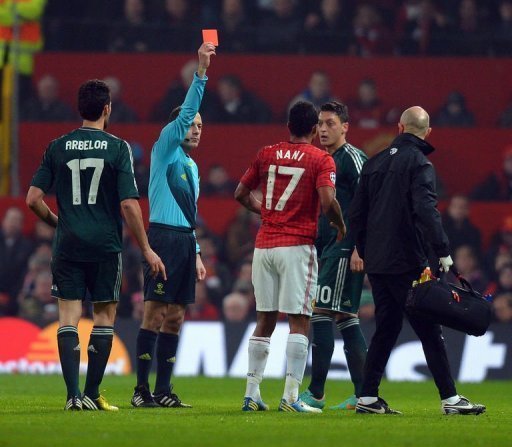 Turkish referee Cuneyt Cakir (2nd L) shows Manchester United's Portuguese midfielder Nani the red card to send him off during the UEFA Champions League round of 16 second leg football match between Manchester United and Real Madrid at Old Trafford in Manchester, northwest England on March 5, 2013. Real Madrid won 2-1 (3-2 on aggregate).
2. India humble Australia to take 2-0 lead: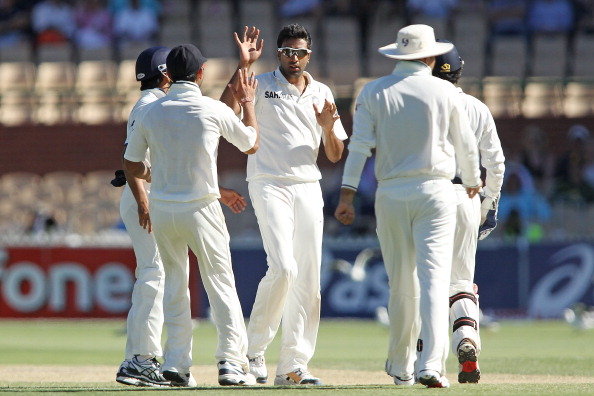 India beat Australia by an innings and 135 runs in the second Test in Hyderabad to take a 2-0 lead in the four-match series. Australia became the first team in Test history to declare in their first innings and then lose by an innings. Off-spinner Ravichandran Ashwin led the way with 5-63 as India cruised to victory with a day to spare.
3. Dortmund dominate Donetsk to book last eight berth: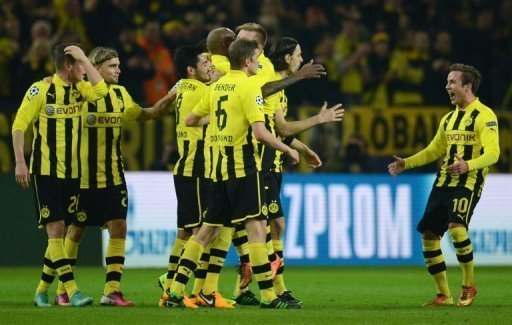 Dortmund's midfielder Mario Goetze (R) celebrates with his teammates after scoring during the UEFA Champions League last 16, second leg match Borussia Dortmund vs Shakhtar Donetsk in Dortmund, Germany, on March 5, 2013. Dortmund qualified for the Champions League quarter-finals for the first time in 15 years beating Shakhtar 3-0 on the night and 5-2 on aggregate.
4. Dhoni becomes most successful India Test captain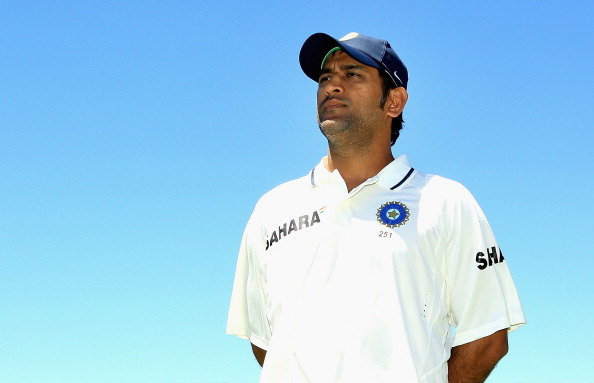 Mahendra Singh Dhoni has become the most successful Indian Test captain, surpassing Sourav Ganguly after India won the second cricket Test against Australia by an innings and 135 runs.
5. Sharmila leads field in Hero Women's Professional Golf Tour: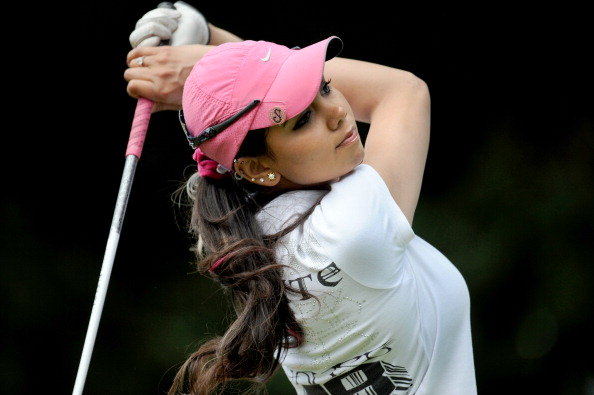 Sharmila Nicollet put forth a commendable round of two under 63 to lead at the close of Round 1 of the fourth leg of the Rs. 5,00,000 Hero Women's Professional Golf Tour being held here at the Willingdon Sports Club.
6. First day of England-N.Z. Test washed out: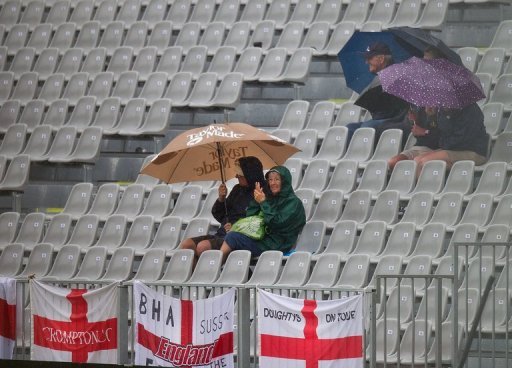 Fans take cover as poor light and rain prevented play on the first day of the opening Test between New Zealand and England on March 6, 2013. The Black Caps won the toss and chose to bowl in overcast conditions in Dunedin, hoping for early swing, but conditions worsened and the teams were unable to take the field. Play was officially called off after an inspection at the tea interval.
7. Karachi bomb delays Pakistan-India snooker tie: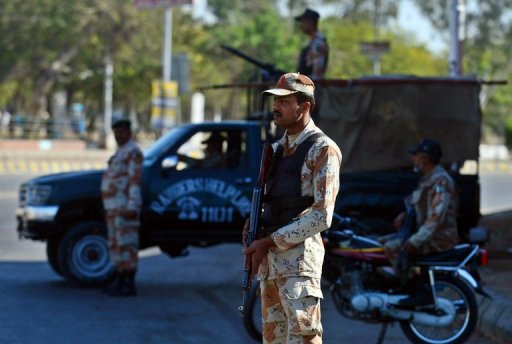 Pakistani paramilitary soldiers stand guard in Karachi on March 4, 2013, the day following a bomb attack that killed 48 people. Pakistan and India on Tuesday postponed their snooker series planned for this week over security fears in host city Karachi.
8. Russell Westbrook helps OKC Thunder to 122-105 win over the LA Lakers: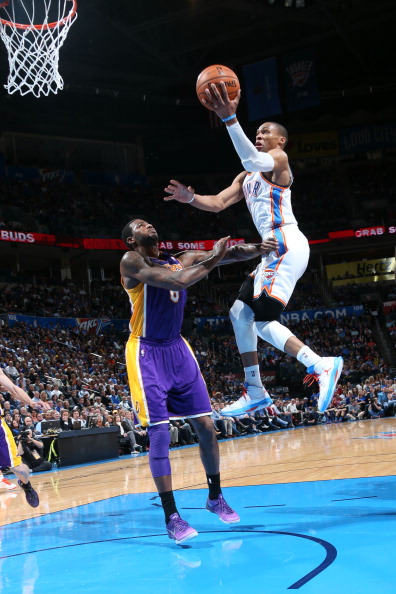 Russell Westbrook's 37 points and 10 Rebounds lead the OKC Thunder to 122-105 win over the LA Lakers. Durant had 26 pts & 9 rebounds as OKC turned it over only twice, tying an NBA record. Kobe Bryant had 30 points and Steve Nash 20 for the Lakers.
9. McIlroy regrets pulling out of Honda golf event: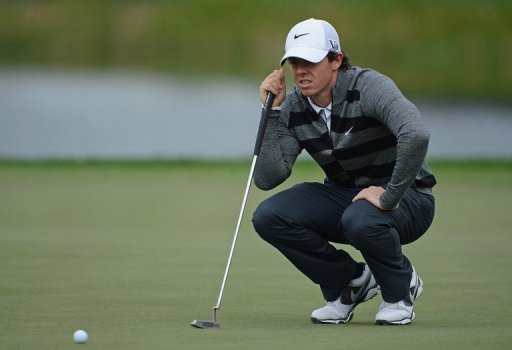 Rory McIlroy is lines up a putt during the second round of the PGA Tour's Honda Classic in Florida on March 1, 2013. He says he regrets withdrawing from the Honda Classic over a toothache and if he had to do it over again he would have stuck it out even if it meant shooting an 85.
10. Kapur seeks elusive win at DGC: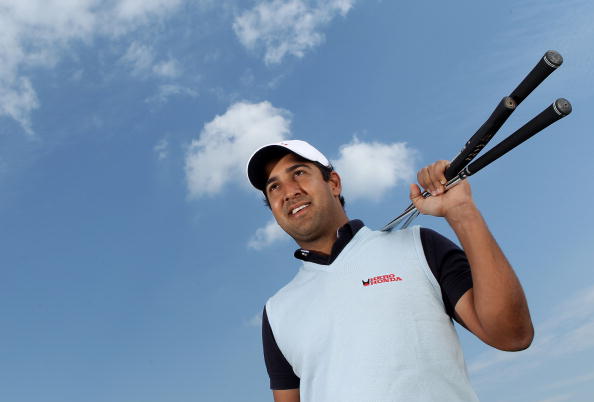 India's Shiv Kapur will seek a first professional victory at his home course, the Delhi Golf Club, where he tees up in the SAIL-SBI Open golf tournament beginning Wednesday.
You can check out the rest of the 'Day in Sports' series here.
And you can also have a look at the Sportskeeda calendar for future events.