Top 3 Liverpool FC transfer rumours of the week
As part of Two Liverpool Fans' continual effort to offer you the best Liverpool FC blog reading experience on the net, we'll be rolling out a few new features over the next few weeks, starting out with our 'Top 3′ transfer rumours of the week. Marko Marin (Werder Bremen to Liverpool FC) According to the [...]
545
As part of Two Liverpool Fans' continual effort to offer you the best Liverpool FC blog reading experience on the net, we'll be rolling out a few new features over the next few weeks, starting out with our 'Top 3? transfer rumours of the week.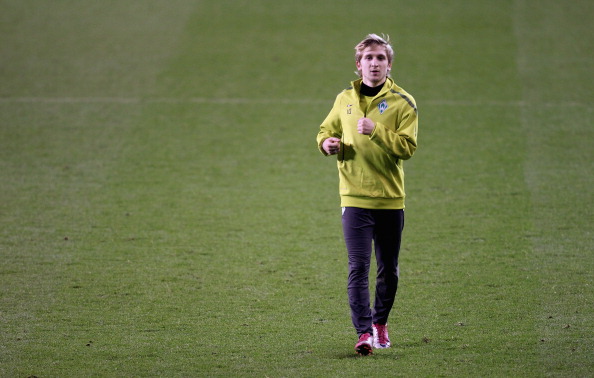 Marko Marin (Werder Bremen to Liverpool FC)
According to the Daily Mail, Liverpool FC are interested in bringing the German International to Anfield come the summer transfer window. It must be noted that the Reds tried to bring in the midfielder to Merseyside last season, but failed. This time, they will hope a 12 million pound transfer fee would help secure the services of the German midfield maestro.
He still has a lot of years ahead of him, being of a tender age of 23. His playing style has been likened to Argentinian forward Lionel Messi, with Marko Marin's speed and dribbling among his strongest attributes in his game. He has notched up 13 goals and 29 assists over the past 3 seasons and Kenny Dalglish has him high on his wish list, apparently.
Christian Tello (Barcelona to Liverpool FC)
Next up from the rumour mill is Barcelona's 20 year old Christian Tello, whom is said to have attracted the attention of Liverpool FC director of football Damien Comolli. This story comes from The Daily Mirror and it reports that Pep Guardiola is still deciding if Tello has a place in his plans for Barcelona's future, with game time for the Catalans very few for the ex-Espanyol player.
Tello plays best as a winger or as a 'number 10?, operating right behind a target man.
Joe Cole (Liverpool FC to PSG)
Yep. You heard it. We've got another story from The Daily Mail and here it says that Ligue 1 moneybags Paris Saint Germain is interested in securing the services of ex-English International Joe Cole from his Merseyside nightmare. The winger has had a nice run of form with fellow French league rivals Lille.
A fee is quoted to be around 5 million pounds, it should be around there, give or take a few million pounds.