Understanding India's sports budget 2013-2014: Part 2
Business
15 Mar 2013, 00:56 IST
1.46K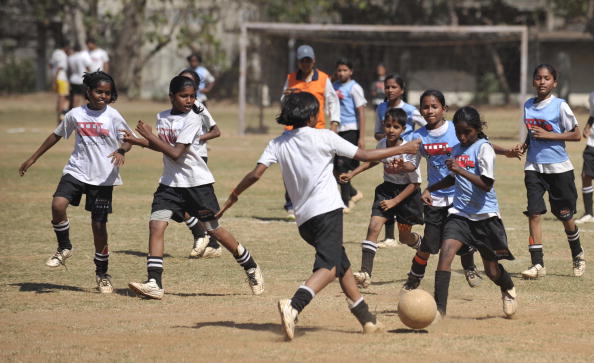 In this series I'll break down the Sports Budget to figure out where the money goes, what it is used for and what has been the trend in the allocation for the different sectors. Here's a glance at the second part of this breakdown, taking into account points 6-10. You can read the introduction and the first part here.
The Youth Hostels have been getting support from the Government of India since 1966. These hostels are used to promote travel among the youth in the country. As of 2007 there were 72 youth hostels constructed in India. These hostels are constructed by the central government which bears the costs of construction, and the state government provides developed land, water, electricity and approach road for it. The budget allocated to this is used for construction of youth hostels.
Amount – 1.80 crore
Last year – 1.35 crore
% of total sports budget – 0.14%
7. Rajiv Gandhi National Institute of Youth Development
The RGNIYD was set up in 1983 at Sriperumbudur (Tamil Nadu) as an autonomous body registered as a society under the Societies Registration Act, 1860. This institute is responsible for training, documentation, research and evaluation and extension for all youth related activities in the country. It designs youth related initiatives at the state, central, and national level. Part of its mission statement is "Providing substantive inputs in the formulation of youth-related policies and in developing innovative programme initiatives that respond effectively to the needs and concerns of the young people of the country."
Its objectives are to -
(a) evolve an integrated approach to youth development.
(b) establish a National Youth Centre.
(c) act as a nodal agency for capacity building of stakeholders.
(d) provide for higher education in the field of youth development through employment-oriented courses at the post-graduate level.
You can check out some reports from the RGNIYD here.
Amount – 19.7 crore
Last year – 19.7 crore
% of total sports budget – 1.61%
This is not much of archaeological and geographical scouting and guiding. The funds allocated to this head go to the Bharat Scouts and Guides organization, consolidated by Lord Baden Powell. The mission of scouting is to "contribute to the education of young people, through a value system based on the Scout Promise and Law to help build a better world where people are self-fulfilled as individuals and play a constructive role in society." The budget allocated to this goes to help perform various activities such as training camps, skills development programmes etc.
Amount – 1.5 crore
Last year – 1 crore
% of total sports budget – 0.12%
9. International Coopration
The provision is meant for International Youth Exchange Programme. It fosters international relations and allows one to get experience about life abroad. Building healthy relations across countries paves the way for better relations when it comes to sports. The one common language we all speak is sports, regardless of our nation. This is a fertile, albeit indirect field, which can bear fruits to develop sports. Or maybe I'm rationalizing too much and this doesn't really affect sports in the country so much.
Amount – 5.14 crore
Last year – 5.14 crore
% of total sports budget – 0.42%
10. Contribution to UN Volunteers
The provision is for making contribution to UN volunteers. They further the goals of the UN in the country and it leads to the populace being more healthy and capable of pursuing sports.
Amount – 0.10 crore
Last year – 0.10 crore
% of total sports budget – 0.008%
Read the third part of the series here – Understanding India's sports budget 2013-14: Part 3