Where did Savio Medeira go wrong?
Editor's Pick
16 Mar 2012, 16:52 IST
566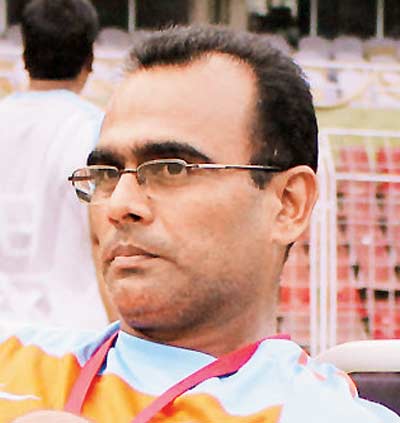 Savio Medeira took over a side he had observed from close quarters since 2008, as assistant coach to Bob Houghton after the Indian Football Team's Caribbean tour in August last year. He had rich experiences with Mr. Houghton, during which the team won two Nehru Cups and the 2008
AFC Challenge Cup
, and the AIFF felt that he would have surely gained valuable knowledge under Bob. They offered him a ten month contract, trusting him to do the job in the SAFF Championship and more importantly, in the AFC Challenge Cup.
Eight months later, things are looking very different for the Indian national football team. When Savio Medeira took over, things were looking up for Indian Football despite coming off the Caribbean tour under Armando Colaco, losing both the games, and being knocked out by UAE in the 2nd round of the World Cup Qualifiers before that.
That team had fight, tenacity, and looked hungrier than the current set. That team did not look intimidated when it came up against bigger, tougher opponents. It showed sparks of these traits in the SAFF Championship that it went on to win eventually, but has just come home after one of the most dismal performances in a tournament in recent memory. Not being able to come out of its group in the AFC Challenge Cup 2012, India lost all three of its games in Kathmandu, scoring no goals and conceding eight in the process. How did such a paradigm shift come about in just eight months?
Passionate supporters of the team are very clear about who the culprit is – Savio Medeira. According to them he is wholly responsible for the team getting absolutely flogged in the two friendlies against Oman and Azerbaijan before the AFC Challenge Cup and in the Cup itself. Time and time again, he was accused of not fielding the best 11. In fact, not even taking the best players available in the squad. Fans questioned his decision to exclude Lalkamal Bhowmik, Sanju Pradhan, Denson Devadas, Subash Singh, Mehtab Hussain and other players they thought deserving of a place in the squad. However, I've always wondered why fans attack the coach or manager of their team like hungry wolves if the team is not winning games. Surely, there has to be some responsibility taken by the players too?
Further rumination made me realize just how important the coach's role is in a team's performance. If the whole team and support staff is one living entity, the coach is its brain. Simple. He does the thinking and is the one who charts the way forward, evaluates opponents, studies them, and decides what tactics they should employ. His words can lift up a team in the most disconsolate situations and can help them overcome limits they might have unconsciously set for themselves in their minds. Leave aside team selection for a moment, it's also about keeping the unit gelled. None of us fans know what kind of an equation Savio shares with the players or what the players think about Savio. What we can only do is observe the performances on the pitch and then attribute, in this case, the reason for not performing to something that seems very apparent and logical.
For all we know, he may be a tactically brilliant coach, but he most certainly is not being able to extract the kind of performances that his players are capable of. They don't look confident on the pitch, and are playing well beneath their potential. Speaking about senior players not taking responsibility, lack of team spirit, lack of leaders in the team and also apparently having the eye of a seer to say that ACTUALLY, the players were more worried about their club contracts which is why they didn't give it a 100% on the field is not the way to lift the team. Neither will saying, on more than one occasion at previous press conferences that, "Our opposition is technically more superior than us but we will try to do well .." going to inject any confidence into the team. Bad shot, Mr. Medeira.
A little over two months remain for Savio Medeira's contract to end. An AIFF source did say that in all probability, his contract will be honoured till the decided date, but the hunt for a new coach has already begun. It is now up to Rob Baan, the Technical Director to find a man who will take this team back to the position where it should be.