Windies women's success linked to million dollar investment
News
13 Mar 2013, 16:27 IST
589
Bridgetown (Barbados), March 13 (IANS): West Indies Cricket Board (WICB) president Julian Hunte says the international success of the women's cricket team is directly linked to the WICB's decision to invest millions in the sport over the years.
Hunte says for the first time retainer contracts were implemented, increased numbers of tours and series were organised, special training and preparatory camps were held and a long-term head coach with support staff engaged as part of a multi-million dollar investment programme to boost women's cricket.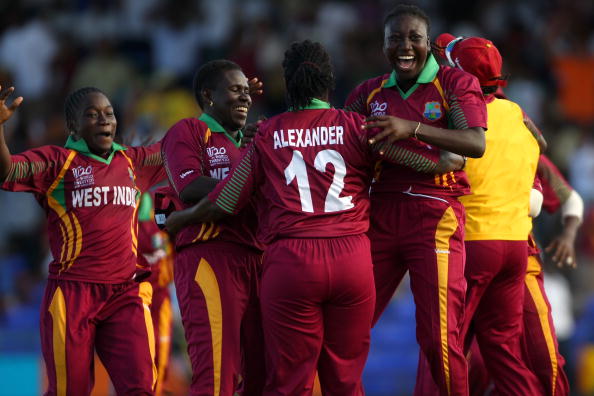 The WICB president was addressing a gala reception in Barbados to welcome home the West Indies women's cricket team after a triumphant stint abroad.
"A few short years ago, the team languished in the bottom rungs of the international ranking," said Hunte.
"After the completion of the process of fully integrating women's cricket into the WICB, it was the conviction of the directors that the status of women's cricket in the region must improve."
The West Indies women completed back-to-back-series win over Sri Lanka defeating them 2-1 in ODIs and 4-1 in T20s.
Earlier, they stormed back impressively but lost the final of the ICC Women's World Cup against Australia women by 114 runs in India.
Hunte said the result of the investment in the players was world ranking for the team at No.2 in Women's One-day Internationals and No.4 in Women's Twenty20 Internationals.
"I stand here proud that the WICB did its part – but all that I have mentioned would have come to nought had it not been for the commitment and unrelenting drive of the players themselves," boasted Hunte who is seeking re-election later this month.
"We gather here to pay tribute and honour to these players – champion players. They may not have brought the women's World Cup trophy home with them, but I have no doubt whatsoever in future editions of world tournaments that they will return home with trophies aplenty."
Hunte urged the players to continue working hard so that they could go one step further in the next ICC Women's World Cup and win the title.
"I assure you that the WICB will continue to give you all the support that is needed including reviewing a number of areas that relate to emoluments in order to ensure that you can concentrate fully on the job of us remaining at the top of women's cricket."