WWE Superstars detailed results
News
22 Mar 2013, 11:09 IST
569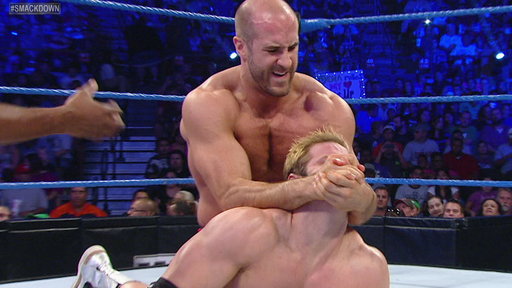 Zack Ryder vs Antonio Cesaro Non-Title match
Great way to start the show as this is a match that lasted longer than normal matches on RAW. Both wrestlers were into decent back and forth action and like usual, Cesaro looked his dominant self. Ryder came up with several good counters to Cesaro's attack. He nearly pinned Cesaro before the champion got hold of the bottom rope. Cesaro then hit his trademark uppercut and the Neutralizer for the win.
Winner: Antonio Cesaro via pinfall
They then show the Rock vs Cena promo followed CM Punk's disrespectful act of dropping the urn.
Brodus Clay and Tensai vs. Michael McGillicutty and JTG
When two mammoths are in the ring there is only one thing you can expect, and that's carnage. Both Clay and Tensai looked immovable despite attempts from Michael and JTG. Both these wrestlers tried their best to gain control of Tensai who started the proceedings. After several attempts Tensai caught a flying McGillicutty and slammed him to bring Clay in. Clay dominated JTG and in the end both Tensai and Clay hit the double splash on JTG for the win.
Winner: Brodus Clay and Tensai via pinfall
They then show the Lesnar vs Triple H contract signing to end the show.