Aaron D'Souza bags Olympic berth
1.43K //
14 Mar 2012, 14:10 IST
Bangalore boy Aaron D'Souza on Wednesday became the fourth Indian swimmer to qualify for the 2012 London Olympics after he clocked the 'B' qualifying mark in 200m freestyle event. The 21-year-old sprinter timed 1:51. 52 in heats at the Singapore National Championship, a qualifying meet for London Games, to clinch the Olympic berth. He is expected to cut down on his time further in the finals to be held later in the day.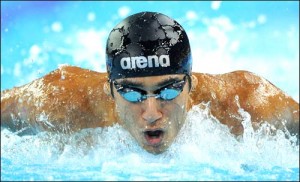 On Tuesday, the 17-year-old Saurabh Sangvekar had made the 'B' qualifying in 1500m freestyle to become the youngest swimmer to qualify for this year's big games in July.
Both Aaron and Saurabh's qualification comes as a positive way forward in the sport. In the past, Nisha Millet was the lone representative at the 2000 Sydney Olympics followed by Shikha Tandon who represented the country in the 2004 Athens Olympics. Though both of them came close to qualifying the second time, they missed out by a few fractions of a second.
However, in 2008, four swimmers made the qualifying for Beijing Games. Rehan Poncha, Sandeep Sejwal, Virdhawal Khade and NRI swimmer Ankur Poseria formed the Indian contingent in swimming.
Though for now, Khade and Sejwal are the only two Indians to have made the Olympic invitation time for the second time in a row, Rehan Poncha too is expected to swim within the stipulated time in the 200m butterfly event.