China wins Synchronised Swimming World Trophy
614 //
03 Dec 2012, 14:36 IST
Mexico City, Dec 3 (IANS):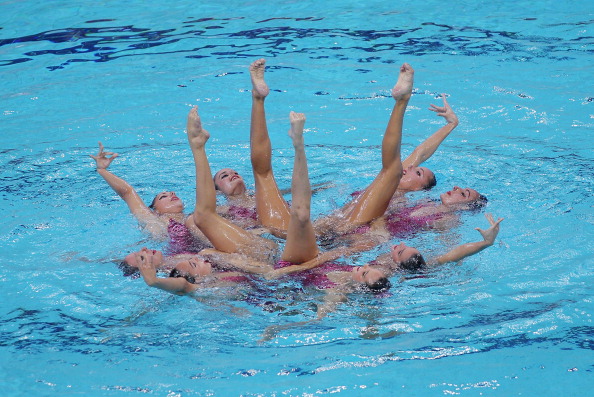 China won the FINA Synchronised Swimming World Trophy championship after sweeping all four gold medals at the event here.
The Synchronised Swimming World Trophy is different from the ordinary athletic competition and pays more attention to the ornamental and artistic, reports Xinhua.
To stimulate creativity and expressivity, FINA allows swimmers to use costumes, props and makeup. Trying their best in the last three days, swimmers from 10 countries not only demonstrated the cultural characteristics of the participating countries but also interpreted the culture and custom of Mexico.
The World Trophy includes Highlight, Duet, Solo, Teams and Combination, of which Solo is only for artistic show, not scoring in the final results, and 100 points each for the other four categories. After three days of the competition the Chinese team with four gold medals and a total score of 384.625 points won the World Trophy championship Sunday.
The Japanese team ranked second with 379.450 points and Ukraine came third with 378.775 points.
Hosts Mexico finished fifth with 371.588 points.