Katie Grimes is an up-and-coming American swimmer who specializes in long-distance swimming. Grimes spent the early days of her childhood in Las Vegas swimming for the Sandpipers competitive team in Nevada.
Katie qualified to swim at the 2020 US Olympic Trials in Omaha, Nebraska, in the 800-meter freestyle after meeting the Olympic Qualification Time (OQT). There, she showcased her potential and finished in second place behind veteran Katie Ledecky with a time of 8:20.36. Grimes arrived in Tokyo and made her Olympic debut in 2021 at the age of 15 as the youngest athlete on the 2020 US Olympic team.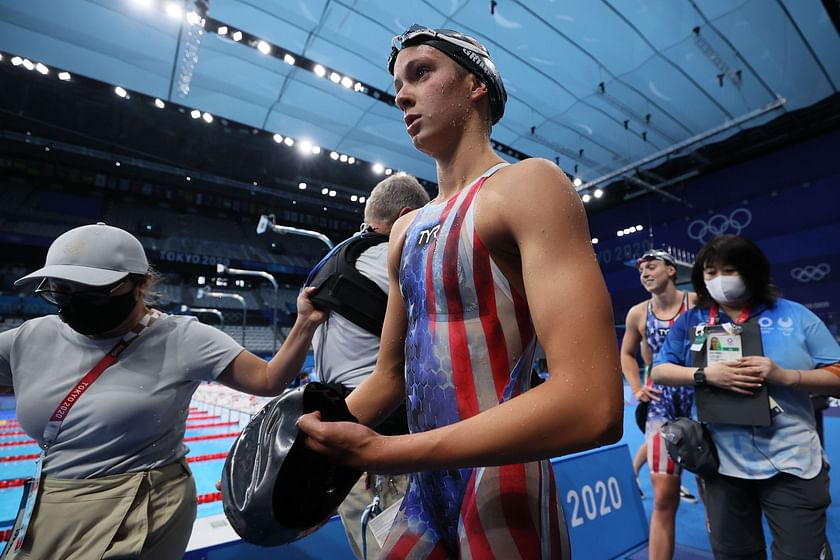 ---
What happened at Katie Grimes' Olympic debut?
After qualifying for the 2020 Tokyo Olympics with a time just five seconds over that of Ledecky's, Grimes arrived in Tokyo as the youngest member of Team U.S.A. The women's 800-meter freestyle was held at the Tokyo Aquatics Center in 2021 from July 29 to 31.
On the 29th of July, the 800-meter freestyle heats were conducted with 30 athletes participating from 22 different countries. The rules set for the event meant that the top eight athletes in the heats would qualify to swim in the finals. Grimes finished the race in second place with a time of 8:17.05, just behind her American teammate, Katie Ledecky, who stopped the clock at 8:15.67.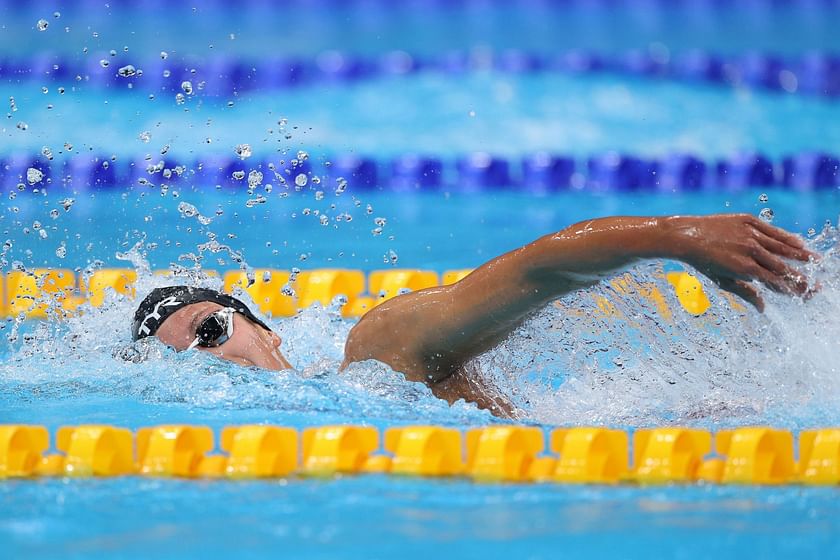 Grimes went into the finals on the 31st of July with expectations on her back after her shocking and spectacular performance in the heats. However, the swim did not seem to go according to plan as she finished fourth, missing out on the podium by just 1.03 seconds with a time of 8:19.38, more than two seconds slower than her time in the heats. Katie Ledecky won the gold medal by posting a time of 8:12.57 ahead of Australian Ariarne Titmus, who clocked 8:13.83, and Italian Simona Quadarella, who took bronze at 8:18.35.
---
Grimes after the Olympics
Although Grimes missed out on an Olympic medal in Tokyo, she has quickly established herself as one of the most-promising prospects in American swimming. In 2022, Grimes qualified to swim for the United States at the 2022 World Aquatics Championships in two races, the 1500-meter freestyle and the 400-meter individual medley.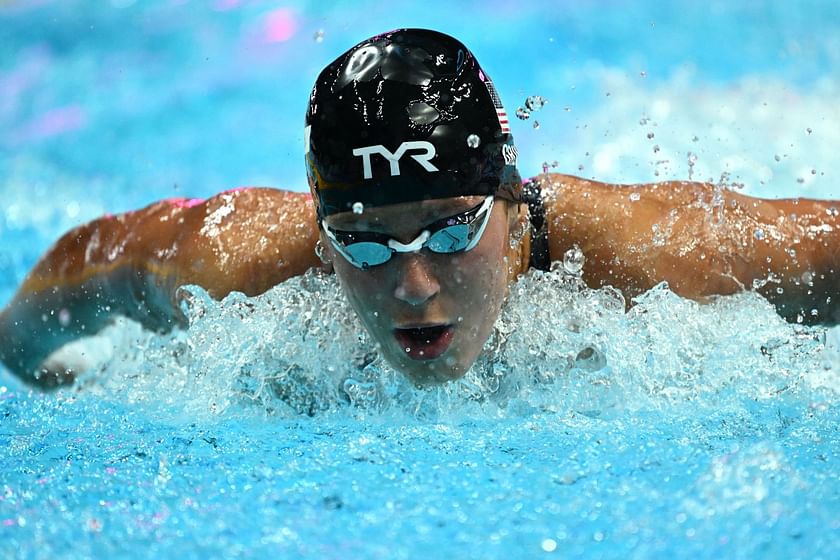 Grimes placed third in the heats of the 1500-meter freestyle, finishing behind Ledecky and Italian Quadarella at 15:57.05. In the finals, she clocked an astonishing 15:44.89 and won the silver medal behind Ledecky.
Grimes placed second in the heats of the 400-meter IM behind Canadian Summer McIntosh by just half a second. In the finals, she swam significantly faster but was bested by her Canadian adversary by just over half a second once again.
Grimes left the 2022 Worlds with two silver medals at the age of 16!