Nisha Millet, and an undying passion to swim
2.11K //
22 Mar 2013, 01:17 IST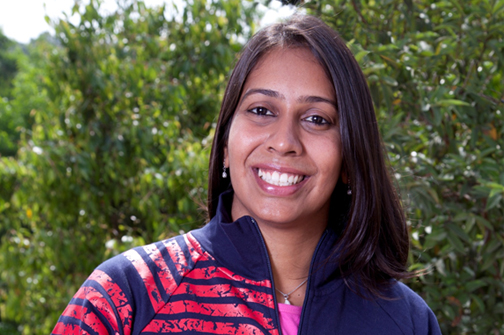 On walking through the reception and onto a long corridor belonging to the outdoor restaurant of a certain Catholic Club – a petite joint tucked away quietly on Museum Road in Bangalore – one sees a 20 metre long turquoise blue pool gleaming under the green trees, overlooked by a library on one side and a gym on the other. Inside the pool, youngsters of all ages are swimming with the utmost concentration. Overseeing them is a husky-voiced woman with a bob and a smile on her face, as she helps the little kids with their stroke.
Nisha Millet. The English language has given me many adjectives to describe Nisha as a coach and a friend. Helpful, impartial, confident, kind, humorous, caring, smiling – but all those adjectives are completely and inevitably inadequate. Having trained with her for four years myself, I can say that she is leaps and bounds ahead of any coach I have ever seen in any field, particularly swimming, and having had three previous to her, I would know.
Partiality is a common flaw in many great teachers. However, Nisha does not possess this flaw. She is much more than a coach to her students. She's a mentor and a dear friend. Her classes will always be filled with laughter and fun. She encourages sports as a profession and women in sports – both a very rare, almost extinct practice, especially in India. Having represented India in the Sydney Olympics and being not only the first woman to do so, but only 18 at the time, Nisha understands the dynamics of competitive swimming and offers the perfect encouragement under those circumstances. She not only trains in Catholic Club, but also at other locations all over Bangalore – available to view on the website of the Nisha Millet Swimming Academy of which she is Director.
She doesn't force students to do anything they're afraid of, being a complete and total disbeliever in the ridiculous practice of throwing children in the deep end to allow them to "learn on their own". Again, having trained with her for 4 years, I must say that it is a privilege to have trained under her. A must experience for anyone for fitness and a social environment. Not to mention, it is a great stress reliever. The timings are convenient, the workouts tough but helpful, and the fun unlimited. Being a proud, nostalgic graduate from Nisha's swimming academy, I can say, having experienced it first-hand, that these classes are the best. An hour a day, five days a week, for four years, well spent.