Polio-stricken man completes 42 km Arabian Sea swimathon
1.02K //
09 Mar 2013, 19:52 IST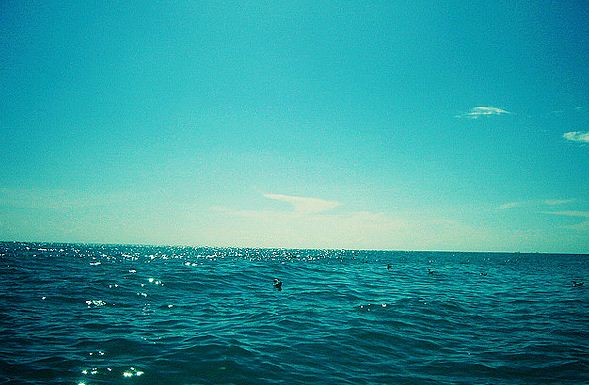 Mumbai - Prakash Nadar, a physically-challenged swimmer from Mumbai, was given a hero's welcome after he successfully completed a gruelling 42-km long 18-hour long swimathon Saturday in a bid to create a new Guinness world record.
Nadar, 35, afflicted by polio in both legs, swam the stretch from Gateway of India to Rewas in Raigad, starting Friday noon and returning around 6 a.m. Saturday, his elder brother Raja Nadar said.
"The swimathon was smooth, barring some sea creatures biting him on the legs around 3 a.m. today. But he did not lose his cool and continued swimming to complete his 18-year-old dream," Raja told IANS.
The Mumbai-Rewas-Mumbai swimathon in the Arabian Sea was the first-ever attempt by any swimmer.
"It is International Women's Day (March 8). So I dedicate my record-creating attempt to my mother, M. Balasundari," Nadar had told IANS before embarking on the swimathon.
After mentally preparing himself for the last 18 years, Nadar was encouraged by Swabhiman Sanghatana leader Nitesh Rane and Income Tax Commissioner V. Mahalingam to take the plunge Friday.
According to rules, Nadar entered the Arabian Sea at the Gateway of India, swam to Rewas on the mainland and without halt returned to the starting point, battling extremely difficult conditions and two different types of tidal currents all along.
Born and living in the Madraswadi slum in Motilal Nagar in Worli, Nadar took his first swimming lessons over 20 years ago in the grimy and stinking gutter waters flowing into the Arabian Sea nearby.
"That area had claimed many lives, but that was the only place I could afford to learn swimming free of cost," said the school dropout smilingly, and pointed to his swimming and other sports medals with an impressive tally of 81 golds, 29 silvers and 27 bronzes from all over India.
Seeing Nadar perform at a swimming event, police official Balasaheb Gadge, now an assistant commissioner of police, noticed the spark in him.
"He made great efforts to get me trained at the professionally-run swimming pool in the police camp in Worli," Nadar, who has donated blood 66 times, said gratefully.
His first inspiration for swimming came from legendary Mumbaikar Rajaram Ghag, who became the second handicapped person in the world to swim the dangerous English Channel several years ago.
Besides his family comprising of wife Satya, son Hariharan, six, and daughter Varshini, four, Nadar was welcomed and cheered after the attempt by scores of Worli slum-dwellers, Swabhiman Sanghatana activists and handicapped sportspersons Saturday.