Ruta Meilutyte wins 100m breaststroke at World Championships
975 //
31 Jul 2013, 18:12 IST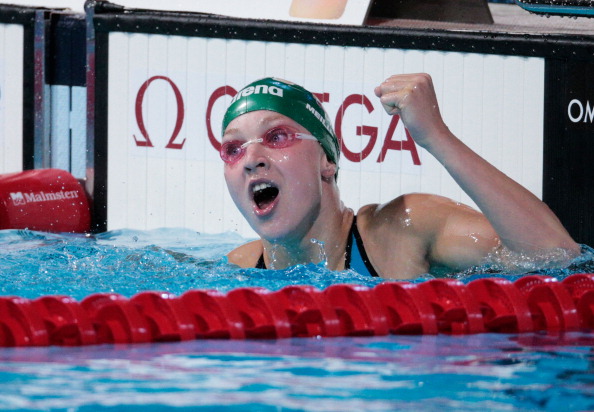 She didn't set another world record but Ruta Meilutyte did make history with her win in the final of the women's 100 metres breaststroke at the World Championships.
The Lithuanian went into the race on Tuesday after setting a new world record of 1:04.35 in her semi-final on Monday. If she was disappointed to have only swum the second fastest time in history in the final, she could take consolation that her swim of 1:04.42 was enough to give her a gold — and make her at 16 the youngest woman to ever follow up Olympic success with a World Championship win in the same event, reports Xinhua.
"I get nervous but they are not bad nerves. I try to stay calm and prepare myself for the race. I have not got the experience from the Olympics and it makes things easier. I have learned a lot from that experience and though I still have a lot to learn, I am more confident now," she said, before admitting she had been aiming for her second world record in two days.
Meilutyte may have produced one of the shocks of the London Olympics when she won gold but there is no doubt that she is now a star in the pool, although she was surprised by her world record Monday that she stood in silence barely able to speak.
She lost her mother in a car accident when she was just four and began swimming at seven.
Meilutyte left her homeland at a tender age and moved to England, where she now studies in Plymouth. The British even asked her to compete under their flag but proud of her homeland, she turned the request.
Lithuania's gain is clearly Britain's loss. After all, that country now has a World Championship gold medal while the Britons are still looking to get off the mark here.