Sports Science - Swim faster by training less - Part 2
606 //
14 Mar 2013, 12:00 IST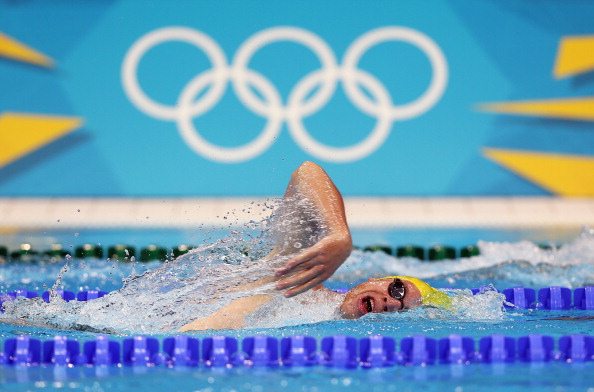 Before you can plan an ultra-short-training-at-race-pace workout, there are a few concepts you should understand. And if you haven't read part 1, browse it quickly and get back here ASAP! 

 Race-Pace
As mentioned in part 1, your body supplies energy according to specific swimming techniques, which means that you need to specifically train for each stroke that you will race in a swim meet. What this means is that, as your technique changes, so does your energy supply – they are interdependent.
Everybody understands that at race pace, your technique is quite different from your cruising/warm-up technique. So, in order to optimally train for a race, your technique during a training set should match that of your race and so should your speed.
This makes race-pace training the most relevant form of training for competitive swimmers, and a much better alternative to traditional training.
Ultra-Short Training
A well planned training routine also takes into account the effect of the assigned exercise on your body, for example – lactate levels, energy reserves and muscle fatigue. In some traditional forms of interval training with long rest/work intervals, it has been noted that lactate levels increase significantly, energy reserves are depleted, and muscles fatigue. In addition to all of that, the quality of the performance drops off drastically. This is also known as "falling apart" or having the "piano on your back."
Research has found that during shorter intervals of work and rest, energy reserves are kept at a healthy level, lactate levels don't build up so high and muscular fatigue is reduced. As a result, the quality of the performance during the set is maintained, and it is easy to see why ultra-short training was recommended for swimming.
For a summary of the research discussed and a graphical comparison of ultra-short training intervals vs traditional interval training in regards to blood lactate levels and energy (glycogen) reserves, read Dr. Brent S. Rushall's paper, Relevant Training Effects in Pool Swimming: Ultra-short Training at Race-pace.
If you still have your doubts about this new training method, here are a few proven research points for you to consider before you start constructing your own race-pace sets:
- Ultra-short training does not compromise your endurance abilities.
- Ultra-short training takes much less time than traditional endurance training.
- It provides a better aerobic base than long-interval training or continuous low intensity work.
- High intensity training improves performance despite physiological plateaus.
- Ultra-short training is applicable for children, teenagers and adults.
- It improves your ability to maintain your stroke technique.
And the list goes on…
Building an Ultra-short Set
Ultra-short training consist of straight sets of about 30-40 repeats with 20 second rest intervals. Simply pick a target race to train for and set-up your repeats accordingly.
12.5s  - all out

25s  - 100 race pace

50s – 200 race pace

100s – 1500 race pace

400s – just kidding!
If you wanted to train  for a 200s fly (don't know why you would), you can swim 30-50s at your ideal race pace with 20 seconds rest in between each. You can also train 100s fly  or 75s fly for a 200 fly.
Race-pace training works best by avoiding a decline in performance. Once you are not able to make the interval anymore, stop the set and try to make it further the next time. If you make it through the set successfully, congratulations! Next time you will need to step up the intensity with the same amount of rest.