Swimming worlds opens with appeal to preserve water
915 //
20 Jul 2013, 16:12 IST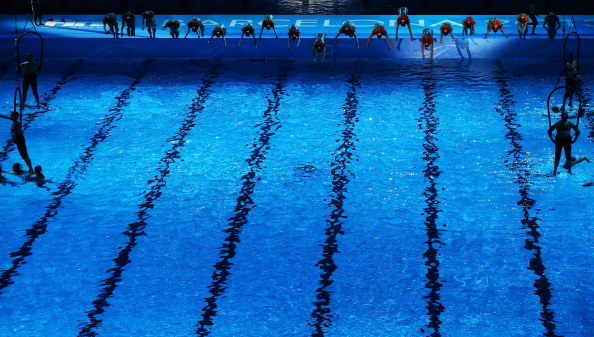 Barcelona, July 20 (IANS): The 15th FINA World Swimming Championship was inaugurated at the Palau Sant Jordi with an appeal to preserve water as a source of life which was presented in a spectacle of water, lights and sound.
The ceremony Friday started with the Barcelona symphony orchestra (OBC) playing "water planet", the original soundtrack of the swimming worlds followed by the show 'dreams of water' inside the main swimming pool, reports Xinhua.
Scuba diver Eduard Ametlla, 89, also performed an act and delivered the message of conserving water.
A group of 'castellers' built a human tower inside the swimming pool in front of 10,000 spectators, who appreciated the performance.
A total of 230 people took part in the ceremony, including actors, acrobats, springboard divers, synchronised swimmers and volunteers.
A record of 2,293 athletes will compete in the event compared to the 2,220 in 2011 Shanghai.