2nd National Club Volleyball Championship: ONGC set up final date with Indian Overseas Bank
1.29K //
24 Mar 2013, 22:04 IST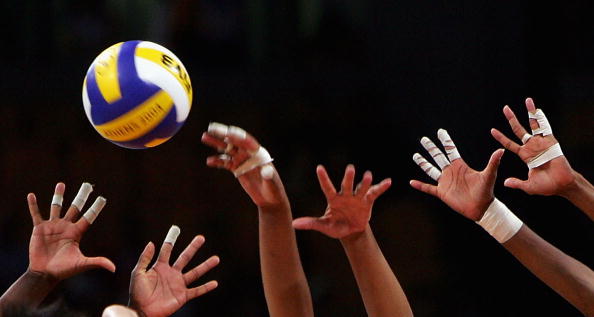 Their competitive rivalry in the PSPB inter-unit tournaments is well known. It was no different when defending champions ONGC took on BPCL (Kochi) in the men's semifinals of the second National Club Volleyball Championship being played at the Trustpuram Corporation Ground in Kodambakkam, Tamil Nadu.
This time around, ONGC put it across their arch-rivals by three sets to one – 25-17, 17-25, 25-21, 25-21 to book their berth in the men's finals, which puts them in line for a second straight crown.
ONGC seized the initiative in the opening set. The oilmen combined well, be it their smashes or blocks. ONGC rode high on the fine form of Mandeep Singh as his side fought well to clinch the crucial points. He was outstanding with his single blocks, often timing it to near perfection.
BPCL appeared rattled by the consistent play of ONGC, who rattled up a decent lead. In fact, ONGC didn't quite have to dig deep as BPCL conceded points far too easily.
BPCL's over-dependence on Tom Joseph proved to be their undoing as ONGC won the set at 25-17.
BPCL looked more rejuvenated in the second half. They remained competitive throughout even as vastly experienced Tom Joseph started to find his moorings. Surprisingly, as Tom Joseph hit the straps, ONGC were let down by Mandeep Singh in the second set.
BPCL's blocking, which was disappointing in the first half, got more solid with the likes of R. Rajeev and Vibin George pulling their weight.
BPCL pocketed the second set at 25-17.
ONGC tightened their game in the third set. They were well served by the gangling Subba Rao and Navjit Singh.
With Mandeep Singh regaining his opening set, ONGC were sitting pretty and soon bagged the third set at 25-21.
BPLC needed to make a strong start in the fourth set and they did just that, sewing up a 4-0 lead.
BPCL were hamstrung by the poor form of attackers  T.P. Sayooj and Vibin and seasoned Tom Joseph had to carry an extra workload.
ONGC came hard at BPCL on the back of Subba Rao's blocks and superb smashes by Navjet Singh as the latter strung up a plethora of errors.
ONCG won the fourth set at 25-21 to set up a final date with Indian Overseas Bank (IOB), which will be a repeat of last year's final.
Indian Overseas Bank (Chennai) outclassed Western Railway (Mumbai) 25-18, 29-27, 25-17 in the second semifinal.
Results: Men: Semifinals: ONGC bt BPCL 25-17, 17-25, 25-21, 25-21; IOB bt W. Railway 25-18, 29-27, 25-17.