National Club Volleyball Championship: Chennai Customs prevail over HSIIDC; ONGC crush Western Railways
Dishing out a superb all-round performance, local favourite Chennai Customs beat Haryana State Industrial Infrastructure Development Corporation (HSIIDC) in a Group A match in the National Club Volleyball Championship at the Trustpuram Corporation Ground in Kodambakkam, Tamil Nadu.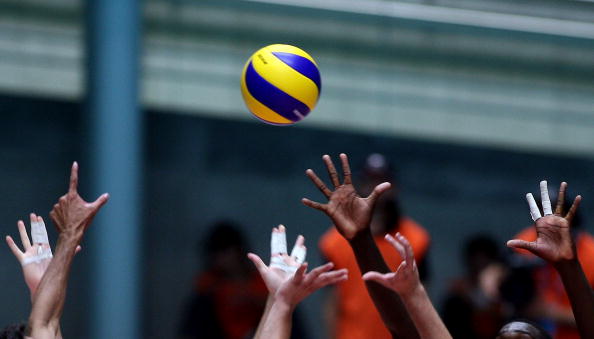 Chennai Customs pressed the in-form button from the outset and did not allow HSIIDC to hit their groove early on. They showed early aggression before HSIIDC found their range, matching their opponents smash for smash as well as block for block.
Chennai Customs rode high on John Christopher's potent smashes in the first set, which was a no-holds-barred affair with both teams at 13-all.
The Customs were also well served by substitute M. Sri Kapil, whose left-handed serves causes a great deal of unease for HSIIDC. In fact, the move to bring him on worked wonders for the home side as they sewn up a 19-13 lead.
HSIIDC threw a serious challenge before Chennai Customs just had enough in the tank to close out the opening set at 25-23.
The script in the second set was similar to the opening set. Both teams fought hard before HSIIDC went ahead 22-19 to be within sniffing distance of leveling the issue.
But Chennai Customs were in no mood to throw in the towel not only clawing back to level things but also clinching the second set at 27-25.
Down by two sets to nil, HSIIDC really needed to pull up their socks. But Chennai Customs were in a tearing hurry to close out the match rattling up a 7-1 lead.
All-rounder K.P. Shaheem had a poor third set as HSIIDC worked themselves into the contest and narrowed the lead. However, John Christopher continued his good form for Chennai Customs to pull them ahead and went on to win the third set 25-19.
Customs are now a win away from making it to the semifinals stage. They now take on Western Railway in a crucial match on Friday.
In another match, reigning champions ONGC thrashed Western Railway 25-19, 2520, 25-10 and are poised to take the first position in Group A.
The second semifinalist will be decided from the winner of the Chennai Customs-Western Railway match.
In Pool B, BPCL and IOB sailed into semifinals after posting easy wins over Income Tax and ICF respectively.
Results: Group A: ONGC bt Western Railway 25-19, 25-20, 25-10. Chennai Customs bt HSIIDC 25-23, 27-25, 25-19. Group B: IOB bt ICF 25-22, 25-23, 25-18. BPCL bt Income Tax (Hyderabad) 25-23, 25-22,25-18.