Volleyball World League 2013 host cities unveiled
855 //
09 Mar 2013, 19:52 IST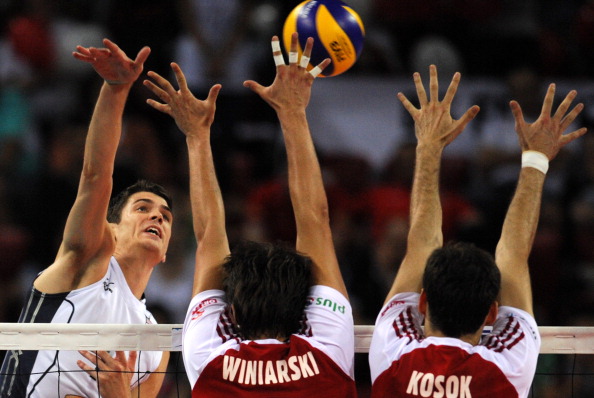 Geneva - The International Volleyball Federation (FIVB) announced that the men's World League will get underway on May 31 at the Helsinki Ice Hall in Finland as the hosts take on Egypt in Pool C.
On the opening weekend, Canada will host the Netherlands twice at the Colisee Pepsi in Quebec and South Korea and Japan will face each other in a venue which is to be decided, reports Xinhua.
Week two sees defending champions Poland in action for the first time as they take on nine-time champions Brazil at the Torwar Hall in Warsaw on June 7 and again at the Atlas Arena in Lodz June 9 in the key Pool A encounter.
Also in Pool A, 2012 World League silver medallists USA host Argentina June 7 and 8 at the Charles Koch Arena in Wichita, Kansas and France host Bulgaria at L'Axone in Montbeliard June 7 and again at Les Arenes in Metz two days later.
In Pool B, Olympic champions Russia will host Iran at S.K. Yantarny in Kalingrad June 7 and 15 as Germany face the unenviable task of visiting eight-time champions Italy at the Pala Casa Modena and Pala Ruffini in Torino June 7 and 9, respectively.
The other tie in this pool sees last year's third-placed team Cuba host Serbia at Ciudad Deportiva in La Habana June 7 and 8.
The FIVB Volleyball World League Intercontinental Round runs from May 31 to July 14 with the World League Finals set to take place from July 16 to 21 at a venue still to be determined.
The World League will feature 18 teams for the first time after increasing from the usual 16 and the customary format of two teams playing twice over the course of a weekend will return after the 2012 edition was altered due to the congested pre-Olympic Games calendar.
The top three ranked teams in each pool will play three matches at home and two away with the bottom three world ranked teams playing twice at home and three times away.