The Olympics are considered the pinnacle of sport and athletes across the world train day in and day out to fly their nation's flag at the Games. It takes a lifetime of blood, sweat and tears to reach the biggest stage of them all but if you're a winter sports athlete in India, it requires much, much more!
Meet Vishwaraj Jadeja, who is India's number one speed skater and harbours a dream of representing the nation at the Olympic Games. Born into a family of famed roller skaters in Ahmedabad, Jadeja made the switch to Long Track Ice Skating with the hopes of making it to the quadrennial event.
And with no facilities for the sport available in the country, Jadeja decided to pack his bags and move to the Netherlands, where the sport is extremely popular.
A holder of 65 national records over a gamut of distances, the 32-year-old had his eyes set on making the cut for the upcoming Winter Olympics in Pyeongchang and was training hard to secure his Olympic berth. However, tragedy struck as he was hit by a spate of injuries, which meant he could not qualify for the mega-event.
Also read: No country for winter sports: The story of India's No. 1 speed skater Vishwaraj Jadeja
"It's very frustrating," Jadeja told Sportskeeda in an exclusive chat, saying, "I missed out in the qualification races in December and was quite sad at the time. However, I am moving forward now and my target is already on the next Olympics."
"I had a nice buildup to the qualifiers and was on track. At the Asian Winter Games (held in Japan in February 2017), I improved my timings in the 5km and 10km events and had a good summer as well," he said.
Preparation hampered by twin injuries
However, with the Olympics on the horizon, he looked to up the ante and push himself harder, but unfortunately, tragedy struck as he was stricken by two painful injuries in quick suggestion.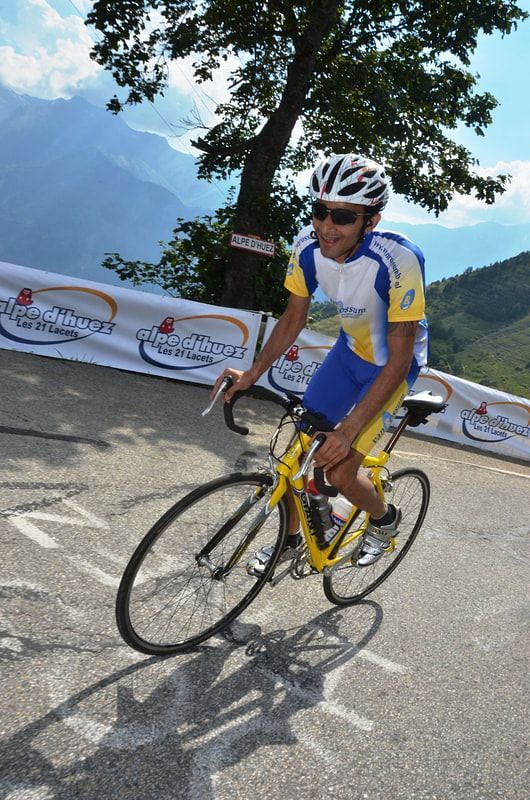 "We train by cycling over long distances in the summer but last year, there were a couple of crashes that derailed my preparation," revealed Jadeja. "We were on a 500-km course and in the middle of training, my coach saw me and pointed out that I had dislocated my rib!"
He added, "I did not stop at the time and continued to train. But then, a week later, I suffered an injury on my patella (knee cap) in a crash and some serious tissue damage as well, after which there was a lengthy recovery period."
Holland's incredible skating culture
Jadeja has been training full-time in Holland for five years now, where ice skating is extremely popular. "What cricket is to India, speed skating is to the Netherlands," he explained. "In the winter here, the canals freeze and people from all walks of life can be seen skating!"
"The National Championships are extremely competitive here and skaters train for as many as 10 years to reach the national level itself. After that, three to four years are required to hit the international level," he said.
"There is great support from the government and sponsors here as well," explained the 32-year-old, before going on to say, "I would even add that skating is more popular than football here!"
Jadeja also reserved a special word of praise for his coach Wim Nieuwenhuizen, who he hailed as the 'Champion Maker'. "He has always supported and helped me. He is the man behind all my records," he said.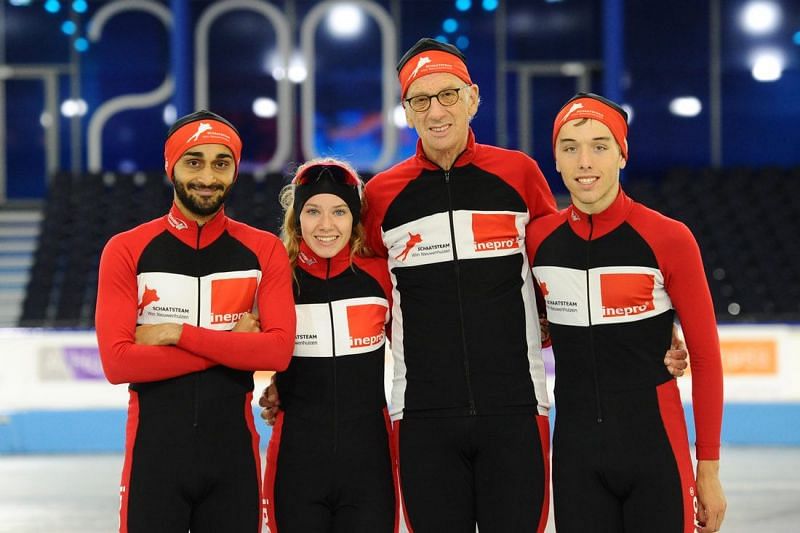 A lot of talent wasted in India: Jadeja
In India, winter sports still lag behind in the sporting hierarchy and Jadeja shared his thoughts on the situation back home. "A lot of talent is wasted in India for want of support. We have so many talented skiers and ice hockey players but they do not receive the required help," he said.
While funding and support is an issue for him and India's winter athletes, he received a major boost when the Sports Authority of Gujarat showed tremendous faith in his abilities and pitched in to support a part of his training programme last year. This shows things are moving upwards, albeit slowly, but Jadeja is confident in the nation's abilities to produce future champions.
"We are the land of the Himalayas and can achieve anything if we take the right steps! I'm surprised when people say that winter sports are not for Indians and that we do not have the required infrastructure. We have snow in 10 different states but hardly make any use of it," he lamented.
Does his advancing age him worry him though? Jadeja completely refutes the idea. "Age is becoming an anomaly," he said. Giving the examples of cricket stars Sachin Tendulkar and Mahendra Singh Dhoni, Jadeja stated that age is just a mental factor.
"In our sport, most of the top athletes peak quite late in their careers. We even have a speed skater who became World Champion at the age of 41!" he exclaimed. And with this thought in mind, he is already looking forward to preparing for future tournaments and peak in time to qualify for the Olympics.
"We have the World Cups, World Championships and Asian Championships on the horizon and I will be taking part in them," he said. "My aim is to now become fitter, improve my cycling distances and perform well in the international tournaments!"
He will be 36 by the time the next Olympics arrive but despite odds stacked against him, he is confident of making it to the Winter Games in 2022. "I just cannot give up on my dream," Jadeja concludes.