Luge legend Zoggeler praises Sochi track
609 //
09 Nov 2012, 19:42 IST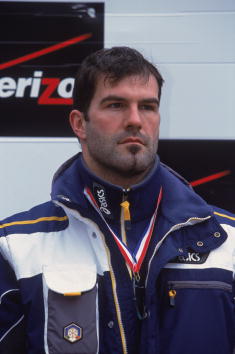 Moscow, Nov 9 (IANS/RIA Novosti): Two-time Olympic champion Italian luger Armin Zoggeler has heaped praise on the Sochi Olympic track, organisers said Friday.
The international luge season kicked off Monday with a training week in Sochi set to welcome more than 130 lugers from 26 countries.
"The track is very nice here, good food and accommodation," Zoggeler said in comments released by the Sochi 2014 organizing committee.
"Organisation is also at the top level."
Sochi will also host the ninth and final stage of the World Cup in February as a major test event for the Olympics.
The newly-built bobsled track is the world's longest at 1.8 kilometres, and had its first test event in March at the Russian championships.
Six-time world champion Zoggeler, 38, won Olympic gold in 2002 and 2006.