NFL: Racism and Riley Cooper - Philadelphia's dilemma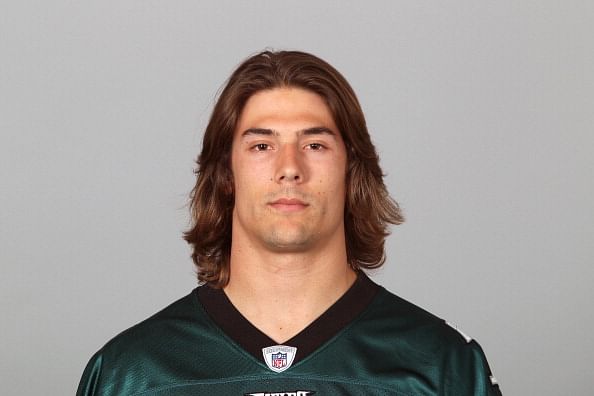 Barring perhaps Robert Griffin III, nobody in the NFL had more cameras thrown in the face this August than Eagles second string wide receiver Riley Cooper.
Cooper, a 25 year old wide out from the University of Florida, caused a major stir at the beginning of August when he was caught on camera using a racist slur. Cooper was captured by a mobile phone camera directing the word ni***r towards an African American security guard at a Kenny Chesney concert.
Not surprisingly, the video went viral. In response to his new found infamy, Cooper set a new world record for quickest apology, appearing before national cameras to express his embarrassment and deep regret over the matter. The receiver also took to twitter to say:
I am so ashamed and disgusted with myself. I want to apologize. I have been offensive. I have apologized to my coach, Jeffrey Lurie, and

— Riley Cooper (@RileyCooper_14) July 31, 2013
Whether Cooper is truly sorry for his mistake or just sorry that he got caught is for individual judgement. Nevertheless, the apology seemed to work.
As punishment for the incident, Cooper was fined an undisclosed amount by the Philadelphia Eagles and was excused from team activities two days later to seek counselling. However, he was not immediately cut or even suspended by the Eagles, as many felt he should have been. Nor was he fined or suspended separately by the League, who believed that the fine imposed by the Eagles was sufficient punishment. In fact, Cooper even survived the final cuts at Eagles camp and made it to the final 53 man roster.
The backlash to this was relentless. For a lot of people, Cooper escaped with far too lenient a punishment, especially considering the subject matter.
In a country with such a violent and sensitive racial history, racism is not and cannot be tolerated. Society has evolved to accept equality and unity, and Cooper's offence showed that he clearly has not grasped that concept. It was a mistake that many people believe is unforgiveable.
Indeed, that was the sentiment among some of Cooper's own teammates. NFL Network's Albert Breer reported after the event that Eagles running back LeSean McCoy" told me what hurts about Cooper's remarks is "losing a friend." I asked him what that meant, [he said] "I can't respect a guy like that."
But obviously the Eagles as a franchise didn't feel that way. They are the forgiving franchise. The franchise of second chances.
In recent years, the Eagles have been the organization willing to forgive and allow an individual an opportunity to rebuild his character. This was the team, don't forget, that gave quarterback Mike Vick a chance to rebuild his career after he served a 2 year prison sentence for dog fighting. They showed that same sentiment this past month by giving Cooper a spot on their team.
The move was a real PR gamble, but for a while it seemed like the Eagles got away with it. Somehow all of Cooper's teammates appeared to either forgive him or at least move on. If the franchise was going to be able to keep Cooper around, that was requirement No. 1. There couldn't be any friction in the dressing room, in the meeting rooms or on the practice field. And for a long time, it didn't seem like there was any. People slowly started to lose interest in Riley Cooper, and even fan chatter died down about as well as you can expect given all the nightmarish circumstances involved.
But then a fight broke out.
At Thursday's practice during routine one-on-one drills, Cooper and cornerback Cary Williams ended up entangled in an altercation, as reported by Jeff McLane of the Philadelphia Inquirer.
"Williams and Cooper got into each other's face and then a few players stepped in and tried to break it up. They were clenched together for several moments …Williams had to be forcibly pulled away. The fiery cornerback then walked to a separate field and strolled up and down by himself. Cooper looked visibly distraught and stayed out of one-on-one drills that involved receivers and defensive backs until DeSean Jackson came over to him…"
Now, it should be noted that fights at an NFL practice are nothing new. It is an intense, physical environment and players take pot shots and little swings at each other all the time for any number of reasons. In fact, if it was anybody but Riley Cooper getting into a fight it probably wouldn't have even made the news cycle.
There is no guarantee that this fight occurred because of the earlier Cooper racism incident. Having said that, it isn't that much of a stretch to think that that is exactly what it was about.
On the one hand, this isn't the first preseason fight Williams has been in. Earlier in training camp he fought with  Patriots rookie wide receiver Aaron Dobson during a joint practice between the two teams.
On the other hand, Williams was one of the few Eagles to speak out against Cooper following the publicising of his racist slur back at the beginning of August. When asked about the incident, Williams turned some heads by saying that there was an "elephant in the room".