The retired American sprinter, Michael Johnson raised questions as Eugene gets ready to organize the U.S. Olympic Track and Field Team Trials from June 21 - 30, 2024, at Hayward Field in Oregon.
Hayward Field has hosted seven U.S. Olympic Track and Field Team Trials to date in the years 1972, 1976, 1980, 2008, 2012, 2016, and 2020. The venue has also been a stage for eight USATF Championships in the years 1986, 1993, 1999, 2001, 2009, 2011, 2015 and 2022.
Johnson questioned why the trials were again set to be held in Eugene and speculated that perhaps the other cities might not have been financially capable of bearing the hosting costs.
"Why Eugene again?" he questioned. "My guess is other cities won't provide hosting costs and organization support Eugene does. USATF could move it and absorb the costs as an investment in the sport. But are they capable of organizing a successful event? Remember LA Grand Prix earlier this year," he continued.
Johnson also reminisced about the Los Angeles Grand Prix held at the Drake Stadium on May 26 and 27, 2023, noting that during the event, a part of the stadium faced a power cut.
The latest event held in Hayward Field was the two-day event, Prefontaine Classic i.e. the finals of the 2023 Diamond League Series on September 16 and 17, 2023.
Michael Johnson is the only male athlete to have won the 200m and the 400m at the same Olympics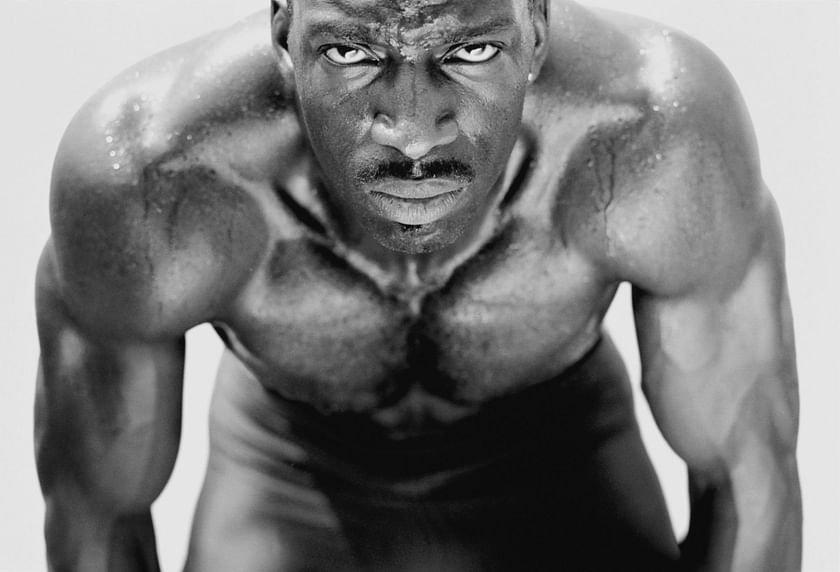 Michael Johnson has had a career nothing less than extraordinary. Johnson won four gold and three bronze medals at the Olympics. Johnson competed in three Olympics in 1992 Barcelona, 1996 Atlanta, and 2000 Sydney Olympics.
At the 1996 Atlanta Olympics in Georgia, United States, he achieved a remarkable feat by becoming the only male athlete to have won the 200m and the 400m events in the same Olympics.
In the 200m, he set a world record by clocking a spectacular 19.32 seconds, leaving behind Frank Fredericks, who ran in 19.68 seconds. Ato Boldon secured third place, recording 19.80 seconds.
In the men's 400m, Michael Johnson clinched his second medal at the Atlanta Olympics recording 43.49 seconds. He left behind Roger Black and David Kamoga ,who ran in 44.41 seconds and 44.53 seconds, respectively.
Johnson's rivalry with Donovan Bailey was the most anticipated rivalry. On June 1, 1997, a 150m race was held between the two athletes in Toronto, Canada, to decide who was the "World's Fastest Man". Bailey won, as Johnson did not finish the race. At the 110m mark, the American retreated on account of an injury. The race was attended by approximately 30,000 spectators.